Jeunesse Hits Record-Breaking 50 Million Dollar Month
November 10, 2014
By Tina Williams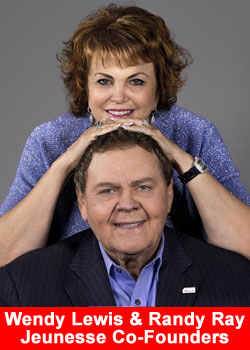 Jeunesse closed the month of October with a record-breaking 50 million dollars in sales revenue.
Over 42,000 new distributors were enrolled during the month, after the celebration of Jeunesse's 2014 EXPO5.
Jeunesse distributors have also experienced a tremendous amount of personal growth in recent weeks, as the company announced the promotion of 14 new Diamond Directors and 5 new Double Diamond Directors elevating their ranks in October alone, marking another breaking achievement for the company.
Jeunesse's exponential growth has kept it on track to reach record numbers in sales revenue by the end of 2014.
The company has already been recognized by INC. 500 as the fastest growing DSA company in the nation.
With the new product launches of weight loss system, ZEN BODI™, and anti-aging microcream, Instantly Ageless™, these numbers are expected to rise before the year ends.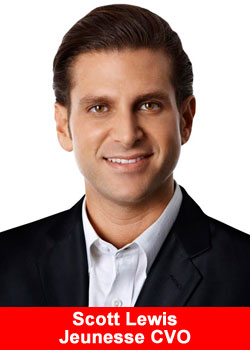 About Jeunesse
Jeunesse is a leading direct selling company devoted to encouraging healthy living.
Company research focuses on adult stem cell science, telomere support, DNA repair, fat loss technology, and nutrigenomics.
Products are made in the USA and are exclusively formulated for Jeunesse.
With a multi-lingual customer service, back office support team, global enrollment system, and in-house programming already in place, the company is fully operational in 32 offices around the world. Its distribution channels extend to over 100 countries.
Jeunesse and the Jeunesse logo are registered trademarks of Jeunesse Global, LLC in the U.S. and/or other countries. For more information, please visit: www.jeunesseglobal.com.