John Knox Joins Vemma
November 21, 2014
By Tina Williams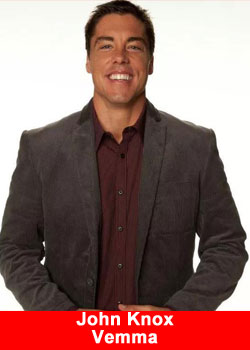 John Knox of Jacksonville, Florida, has recently joined the Vemma family as an Independent Affiliate. John is known as a network marketing phenomenon based on his success.
Mr. Knox said, Ultimately, our team chose Vemma because we believe culture starts from the top down, and everything rises and falls with leadership. Vemma CEO and Founder, BK Boreyko is a leader among leaders. He has a pulse on this industry like no other CEO we have ever spent time with. What attracted us most is his heart for this industry. It is refreshing to partner with someone that is a true advocate of this industry, and empowers its affiliates through category creating products and award winning technology. A lifelong partnership is what we are looking forward to creating here at Vemma."

Mr. Knox has always had a competitive spirit – as a young man, he was a high scoring state champion basketball player, a Florida High School Player of the Year, and Jacksonville University star athlete. He still holds the 3 point and free throw record at his alma mater. Always looking for the competitive edge, he says he's proud to join a company with real passion, enthusiasm, and momentum. And in doing so, he becomes the latest in a series of top leaders in the network marketing industry who are joining Vemma.
John says, Success leaves clues. You get to choose who you work with in this industry. It was important for me to partner with the right leaders with a proven track record of success that live and build with servant driven leadership. After careful selection, I am proud to partner with Vemma Founder and CEO BK Boreyko, Jill Pulos and top industry leaders Brian McMullen and Tina Hockmuth. Together we will help our team build lasting legacies with Vemma.