Kim Eun Ji Is Synergy's Newest Presidential Executive
November 30, 2014
By Tina Williams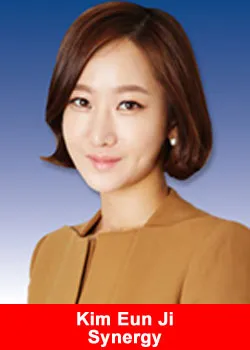 While studying Optical Science and Business Management in college, Kim Eun Ji dreamed of running her own business instead of working in a standard office job.
"While I was looking for business items, my friend told me about network marketing. After hearing about it, I realized that it was the very business model that I was looking for. Helping someone and achieving my success at the same time? What a wonderful business that would be!"
She initially began working with local company in Korea and found success. But before long, she realized that she was being limited by that company and could not trust it to be reliable. It was at that time that she met Emerald Executive Yoon Ji Young who happily introduced her to Synergy. She then met with Double Presidential Executive Hwang Han Tae in Busan. After the meeting with Hwang Han Tae, she finally decided to work in Synergy.
"That was amazing! Everything I need to succeed was already in Synergy. Especially the products were the best in the world, and the best system in the world. I was convinced."
Kim's Synergy business grew well, but just as in most cases, it didn't always work out the way she wanted. Kim definitely dealt with her share of challenges. "Every time I feel depressed," she said, "Hwang Yun Tae gave me lots of advice on how to overcome every difficulty. Whenever I saw him build his global business passionately, I got motivated enough to work harder. That's how I could succeed like this."
Synergy has not only changed her income, but the whole life for Kim Eun Ji and her family. Now she's getting ready to go back to the basics and continue building her business with an ever-renewing perspective.