Top Industry Leader, Rick Ricketts, Joins Jeunesse
November 26, 2014
By Tina Williams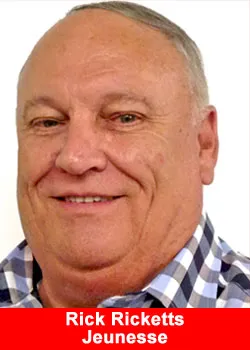 Jeunesse welcomes Rick Ricketts into their global network of distributors. Rick Ricketts has been in the network marketing industry for over 20 years. He has been a top earner at many companies as well as being their highest producer.
At his last company, Rick personally recruited over 600 people and had 80,000 people in his organization. When asked about his decision to join Jeunesse, Rick said, "I think that the key to this business starts with ownership. Wendy and Randy are real people, and I saw their company was highly professional, full of integrity, and serious about helping others.
There are a lot of companies out there that don't have what they have—but the bottom line is that I'm a networker who's interested in sharing opportunity. The Jeunesse products sell themselves and their global platform gives people a serious chance to grow. I want to leave a legacy for my family, and I believe I can achieve that here."
Jeunesse was founded by Wendy Lewis and Randy Ray, and is built on a solid network of international teams from Asia Pacific to Europe and North America. With record sales of $50 million just last month, and its recent addition as #258 on the INC. 500 List, Jeunesse is attracting high-profile professionals from all over the world.
Rick has been a top earner in multiple companies and strives to give others the opportunities he has been given. He asserts that he has found his home in Jeunesse: "I'm so excited about this partnership that I can't even begin to express it. I feel that this company is the start of something remarkable."
About Jeunesse
Jeunesse is a leading direct selling company devoted to encouraging healthy living. Company research focuses on adult stem cell science, telomere support, DNA repair, fat loss technology, and nutrigenomics. Products are made in the USA and are exclusively formulated for Jeunesse. With a multi-lingual customer service, back office support team, global enrollment system, and in-house programming already in place, the company is fully operational in 32 offices around the world. Its distribution channels extend to over 100 countries. Jeunesse and the Jeunesse logo are registered trademarks of Jeunesse Global, LLC in the U.S. and/or other countries. For more information, please visit: www.jeunesseglobal.com.
Follow Jeunesse on Facebook or Twitter
https://www.facebook.com/TheScienceOfYouthfulAging
https://twitter.com/jeunesseglobal
Related Links
https://www.jeunesseglobal.com
Source
Jeunesse