Vemma® Honored By The Academy Of Interactive And Visual Arts
November 4, 2014
By Tina Williams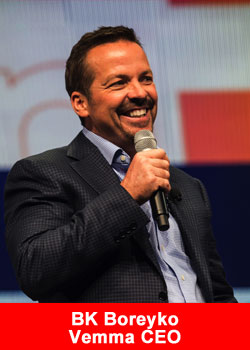 The Academy of Interactive and Visual Arts has announced the winners of the 2014 W3 Awards, honoring liquid nutrition company, Vemma with four awards. Vemma received Silver Awards for the Verve MoJoe™ micro siteVerveMoJoe.com, the Verve micro site Verve.com, the Vemma Instagram site, and the Vemma All In Convention App.
So much of our branding and marketing efforts are funneled through web, social and mobile. I congratulate the Vemma team for having the creativity and technical skills to create these effective and award-winning interactive tools, said Vemma EVP of Marketing and Brand Development, Mark Patterson.
The W3 Awards honors outstanding websites, web marketing, web video, mobile sites and Apps, as well as social content created by some of the best interactive agencies, designers and creators worldwide. This year's competition received over 4,000 entries.
The awards are sanctioned and judged by the Academy of Interactive and Visual Arts, an invitation-only body consisting of top-tier professionals from a Who's Who of acclaimed media, advertising and marketing firms.
We were once again amazed with the high level of execution and creativity represented within this year's group of entrants. Our winners continue to find innovative and forward thinking ways to push the boundaries of creativity in web design, said Linda Day, the director of the Academy of Interactive and Visual Arts. On behalf of the entire Academy, a huge congratulations to this year's winners for their dedication and commitment to excellence on the Web — job well done!
This is the second year Vemma has participated in the W3 awards. Last year the company garnered three awards for the Vemma Business App, the Vemma Revolution Convention website and the Convention App.
About Vemma
Founded in 2004 by BK Boreyko and his two sisters, Karen and Lauren, Vemma Nutrition Company enjoyed $100+ million growth last year as one of the premier industry leaders specializing in premium liquid nutrition. Every month, thousands of new customers experience the positive difference of the clinically studied Vemma Formula. The Vemma brands include the clinically studied Verve® healthy energy drink and Vemma Bod-e®, a weight loss line. Vemma is headquartered in Tempe, Arizona, and distributes its products through global affiliate marketing.