Zija International Provides Update On Charitable Arm's First Year
November 4, 2014
By Nicole Dunkley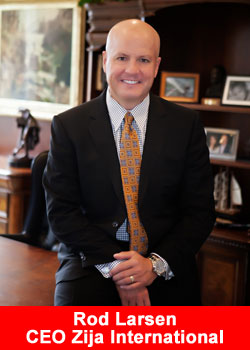 It's been a little over one year since Zija International launched The Zija Miracle Foundation, the company's charitable arm. Zija recently provided an update on the foundation, including what they've been able to accomplish and plans for the future.
The foundation's name pays tribute to Moringa oleifera—nicknamed nature's "miracle tree"—which is the basis of Zija International's flagship Core Nutritionals product line.
The Zija Miracle Foundation began by focusing on helping elderly individuals who have been abandoned, as well as young orphans, near one of Zija's Moringa oleifera farms in Northern India. Since then, they have been able to provide a number of needed items such as cooking supplies, stoves, bedding, and a 2nd floor expansion, which allows the home to take in and help more individuals.
The partnership in India has also led to other opportunities to serve others in need around the world.
In 2011, the devastating Tohoku earthquake and tsunami shattered lives and communities in Japan. Over three years later, the country is still working to recover from the aftermath. This past year, members of Zija Nation in Japan were able to provide support and much-needed service to the community of Sendai, one of the country's hardest-hit areas.
Just one month after the Zija Miracle Foundation was launched, the Philippines was hit hard by Thyphoon Haiyan, leaving millions without food, water or shelter. Zija International was able to step in quickly and donate to the relief efforts. Additionally, members of Zija Philippines provided service locally.
According to Rod Larsen, Zija International President and CEO, "The Zija Miracle Foundation is still in its beginning stages. We're proud of what we've been able to accomplish—but we have much more coming up! We're teaming up with our Distributors with the goal of helping as many people as possible worldwide to achieve a higher quality of life and live their own 'Life Unlimited.'"
The Zija Miracle Foundation is funded with proceeds from the company's Life Unlimited Mobile App, which carries a monthly subscription fee. Zija Distributors use the app to build their business with features like on-app enrollment, Back Office access, a social wall, weekly corporate and field training pieces, and more. At the same time, app users are giving back and driving the good that the Zija Miracle Foundation is accomplishing.
To see a video highlight of what The Zija Miracle Foundation has been able to accomplish since launching in 2013, click HERE.