Zija International Wins 7 MarCom Awards
November 10, 2014
By Nicole Dunkley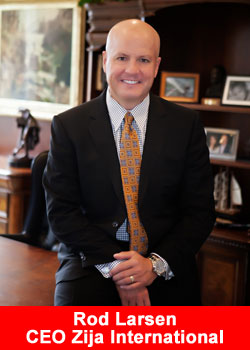 Zija International recently received several prestigious 2014 MarCom Awards, which recognizes excellence in marketing communications, design, branding, product packaging, etc. Platinum is the highest award possible, followed by Gold. Zija received the following:
PLATINUM
New Product Materials, Zija International
Branding, Améo Essential Oils
Product Launch, Améo Essential Oils
GOLD
Branding, Ripstix Supplements
Product Launch, Ripstix Supplements
HONORABLE MENTION
Integrated Marketing, Améo Essential Oils
Integrated Marketing, Ripstix Supplements
It's been a whirlwind year at Zija International with the launch of these two exciting new product divisions. We're honored to have been recognized for our hard work and for the final products.
The competition has grown to perhaps the largest of its kind in the world, with over 6,000 entries per year. A look at the winners shows a range in size from individual communicators to media conglomerates and Fortune 500 companies.
MarCom Awards is administered and judged by the Association of Marketing and Communication Professionals. The Association oversees awards and recognition programs, provides judges and sets standards for excellence. A complete list of Platinum winners can be found on the MarCom Awards website at www.marcomawards.com.
About Zija International
Although the company has been in business for only a few short years, it has experienced impressive growth year after year and been recognized as one of the fastest-growing and top-revenue companies by Inc. Magazine, Direct Selling News, and Utah Valley Magazine, to name a few.
Zija International was founded by Ken Brailsford and is led by President and CEO Rodney Larsen. The company's focus is on helping its distributors, customers and employees live "Life Unlimited" through financial freedom, personal development, improved health and nutrition, and living an active lifestyle.