4Life Recaps 2014 General Managers Summit
December 16, 2014
By Nicole Dunkley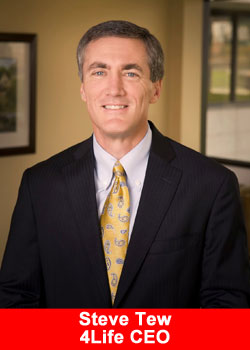 Recently, Vice Presidents and General Managers over 4Life's twenty-four marketplaces gathered for the 2014 International GM Summit at 4Life Global Headquarters in Salt Lake City, Utah.
The annual GM Summit takes place during the first week of December and gives corporate officers a strategic opportunity to meet with executives and develop goals and initiatives for the following year.
At 2014's Summit, General Managers focused on ways to enhance distributor support, refine marketing plans, enhance operations, and align strategies. Summit topics included effective branding, cohesive international communications, web development, operational proficiencies, and new information technologies.
The 2014 Summit follows two recent developments in 4Life's growth, including the highest sales month in company history (October) and the opening of 4Life's 24th international market in Hamburg, Germany (November).
As a world leader in direct sales, 4Life's corporate representatives gauge success in terms of the service they provide distributors, the communications they develop with business builders, and the relationships they create and foster in the field.
This year's GM Summit was attended by President and CEO Steve Tew, Chief Financial Officer Mark Ostler, Chief Operations Officer Danny Lee, Senior Vice President of International Jeff Kalinin, Senior Vice President of Marketing Trent Tenney, and key leaders from every department at the company's global headquarters.
Steve Tew: "This past year has been another record-breaking year for 4Life. I am confident that by continuing to place distributor needs at the center of everything we do, we will continue to build on behalf of the field."
About 4Life
In 1998, 4Life Founders David and Bianca Lisonbee launched the company's flagship immune system support product, 4Life Transfer Factor. As the first network marketing company to do so, 4Life's leading group of doctors, scientists, and researchers continue to advance immune system science with innovations in product formulation, production standards, delivery methods, and more. Today, people in more than 50 countries enjoy the immune system support of 4Life products