DSA Member Votre Vu Closes Down
December 20, 2014
By Team Business For Home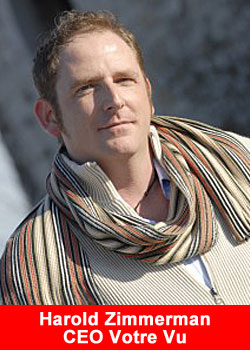 The following is an email from founder and CEO Harold Zimmerman to the Votre Vu Reps:
Dear Votre Vu Brand Ambassdors,
It is with an extremely heavy heart that I announce that Votre Vu will need to close our doors at the end of this year- 2014.
Even though the value of our products was validated repeatedly by prestigious beauty editors, celebrities, and business authorities, we simply did not gain enough consumer traction to keep our business in operation.
Our sales have been in decline in the past 2 years, and the level of investments made to keep our operations running has reached its limit. Trust me, we have looked every which way to keep this dream alive. It has been my wholehearted focus for the past seven years – and I know all of you and our corporate staff also embraced the Votre Vu vision with the sincerest passion.
I do not view this as a failure, nor should you. We dared to dream. We dared to create something truly unique, and we created quite a stir in doing so. Our brand was given life by YOU, our beloved Brand Ambassadors. \\You invoked passion and excitement amongst our consumer base at your soirees and one-on-one selling, at our coast-to-coast beauty tours, and even while making a big splash everywhere we went with our chic VuBAR…from the Hamptons in New York all the way to San Diego, and everywhere in between.
While our spirits are deeply saddened by Votre Vu's closing, we want to remind you once again how full our hearts are with gratitude for each one of you and the enthusiasm with which you've pursed the Votre Vu dream. That is why, instead of just shutting our doors like so many companies, we want to exit with grace, allowing you time to sell off product as well as earn commissions on sales to those who wish to stock up on Vu's exquisite formulas before they are no longer available.
Specifically, you may earn commissions as usual for the entire month of December. The final commissions run will be Friday, January 2, 2015. As of result, all orders must be in by Wednesday, Dec. 31.To help boost your final sales, we will discount the retail price of individual products by 50% for all customers and reduce the Brand Ambassador price by another 50% starting Thursday, December 4. (Holiday Sets and the Haute Spot will be offered at half off the original retail price.)
We will offer free shipping for orders of $50 or more. The Host special for December will remain intact to close out any soirees, but theMal-ligne monthly special will be discontinued and the sérum will sell at 50% off like the remainder of in the line. All sales will be final and no back orders will be accepted.As of today, Dec. 1, we will no longer accept sign-ups. Moreover, in good faith, we will offer refunds to anyone who purchased a startMEup pak in November and wishes to return it.
Unfortunately, the "Break the Ice," "Success Collection" and "This Box Rocks" incentives will no longer be applicable.Starting Friday, January 2, the BA Centres will no longer be accessible. However, we will provide email support through Customer Care at [email protected] the end of January. Only a very limited supply of products may be available online after January 1 for inventory liquidation. Tax information will be collected and sent to you as soon as possible—no later than January 31.
While the Votre Vu star did not burn long enough for us, we are so glad for what we did accomplish. We've paid out over $4,500,000 in commissions, donated over $80,000 to childhood cancer, and sent hundreds of Brand Ambassadors on luxurious dream vacations. We're so glad that even recently, we were able to treat you to Hawaii – and award 17 of you $1,000 gift cards for the holidays. Yes, we have done so much good in such a short time. And we will all do more good again. Because every ending is also a beginning.
Be brave. Be good. Be beautiful.
With my sincerest regrets and a full and heavy heart,
Harold Zimmerman and the Votre Vu Home Team