Forever Living And Oriflame Head To Singapore For 2015 Incentives
December 16, 2014
By Nicole Dunkley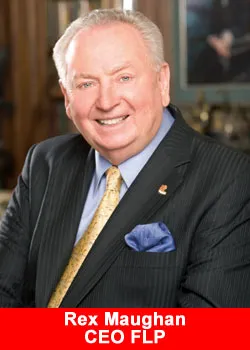 Singapore is seeing a renewed interest in incentive business, hosting brands including Forever Living and Oriflame next year. Forever Living will hold its global rally in Singapore next April with 3,000 representatives travelling to the region for a packed itinerary that includes a day of fun on the island of Sentosa, where representatives will have unlimited access to attractions such as Universal Studios Singapore and S.E.A. Aquarium, culminating in a beach party on Siloso Beach.
Agnieszka Suliborska, conference and event manager of Oriflame Cosmetics, which is holding its Diamond Conference in Singapore next year said: Singapore is just a fabulous place to host large-scale events. The quality of hotels, diverse entertainment options and the quality of customer service are key factors in helping us choose Singapore as a destination to anchor our events.
More importantly, Singapore is one of the most internationally connected cities in the world, and this made flying more than 1000 delegates from four continents across 40 different countries a fuss-free process.
Sentosa continues to impress with a range of new attractions, including the popular Trick Eye Museum, Madame Tussauds Singapore, and the Royal Albatross, Asia's only luxury corporate and private tall ship for charter.
Alongside leisure offerings, Singpore's C&I infrastructure and its number of integrated resorts are proving to be attractive venues for integrating business events with entertainment activities, appealing to those looking to organise unique incentive travel experiences.
Chang Chee Pey, executive director for Europe, South Asia, Middle East and Africa, Singapore Exhibition and Convention Bureau, said: The incentive travel market has a lot of potential for growth in Singapore; our tailored incentive programmes, combined with our strong business fundamentals and strategic location, make us a very attractive destination.
2015 is going to be an exciting year as we stride towards Singapore's Golden Jubilee, and this would give business travellers additional reasons to revel in the Singapore spirit.
Other incentive groups heading to Singapore include USANA Asia & Pacific Convention 2015, BestWorld Convention 2015 and Jeunesse Global Expo Unite Annual World Conference. The five events are expected to attract more than 30,000 business attendees.
SOURCE: Conference & Incentive Travel