ForeverGreen Worldwide Corporation Accelerates Business In India
December 4, 2014
By Nicole Dunkley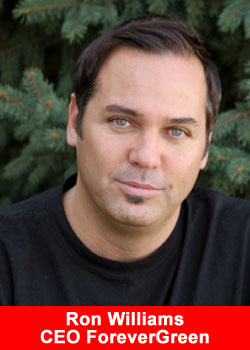 ForeverGreen Worldwide Corporation, a leading direct marketing company and provider of health-centered products, announced a number of ForeverGreen's management team members traveled to India in November to meet with top leaders and accelerate business in the region. Among ForeverGreen's leadership were Jack Eldridge, CFO; Joe Jensen, Vice President of Sales; and Bob Mower Steed, President Asia Pacific.
On the first day of the visit, ForeverGreen hosted a fly-in event at the ForeverGreen India's office in Ahmedbad. Over 350 members attended as well as a number of high profile leaders from other direct marketing companies.
The next few days were dedicated to the Nirankari Wellness Mission event in India's capital, Delhi. The charitable event is a bi-annual gathering where close to two million people can access free medical care, thousands can eat at an open-air soup kitchen and all can gather to hear Baba Ji, the spiritual leader of one of the largest sects in India.
We partnered with Life Chiropractic College, The International Association of Chiropractors and the Indian Association of Chiropractors to provide pain relief to the masses through chiropractic adjustments and the application of PowerStrips by chiropractors to several thousand patients over the three days of treatment at the event, said Mr. Jensen.
During the event, ForeverGreen was also able to connect with a number of government officials and heads of large medical associations in India, including the President of the Indian Association of Physical Therapists; the President of the largest dental association in India; the President of the Indian Yoga Association, who is also a published Harvard researcher working in conjunction with traditional medical professionals in India to improve recovery outcomes.
The trip concluded with a full-day conference with the Indian Association of Physical Therapists at the AIIMS College and Hospital. ForeverGreen had the opportunity to present PowerStrips and how to create a business model incorporating the product to an audience of 250 physical therapists.
Moving forward, ForeverGreen plans to continue enhancing its business strategy through new-found partnerships, training calls, public events and even greater logistical and operational support from the India office.
India is among the fastest growing countries, measured by revenue growth, for ForeverGreen. The company expects India to become one of its largest overall markets during 2015. The direct marketing industry has been growing at 10% in India, but it is expected to grow at a scorching pace over the next few years.
According to Rajandeep Singh, Manager, Strategy & Operations, Management Consulting, KPMG, The direct selling industry will see fast growth in India in the next ten years.
The industry will grow from Rs7200 crore (about $1.16 billion) to Rs64000 crores (about $10.29 billion) by 2025, said Mr. Singh at a FICCI Roundtable on the direct selling industry. According to Mr. Singh, a burgeoning middle class in India and growing working age population in the coming years could boost direct selling industry, and the number of direct sellers in the country could go up from six million at present to 18 million by 2025.
About ForeverGreen
ForeverGreen Worldwide Corporation develops, manufactures and distributes an expansive line of all natural whole foods and products to North America, Australia, Europe, Asia and South America, including their new global offerings, PowerStrips, SolarStrips and BeautyStrips. They also offer Azul and FrequenSea, whole-food beverages with industry exclusive marine phytoplankton, the Versativa line of hemp-based whole-food products, immune support and weight management products, Pulse-8 powdered L-arginine formula, TRUessence Essential Oils and Apothecary, 24Karat Chocolate and an entire catalog of meals, snacks, household cleaners and personal care products.