LifeVantage Opens Corporate Office In Hong Kong
December 3, 2014
By Nicole Dunkley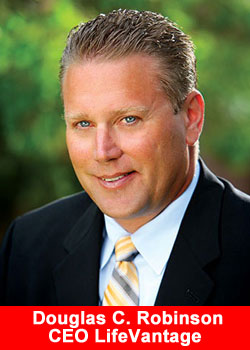 LifeVantage Corporation, announced the opening of a brand new, state-of-the-art office facility in the Empress Plaza, Hong Kong. This new facility was designed to provide a central location where Distributors can host business-building meetings and conduct training events.
We anticipate the office will also allow for a more expedited process for purchasing and receiving LifeVantage products in the Hong Kong region. The opening of the corporate office in Hong Kong coincides with the two-year anniversary of the company's expansion into the Hong Kong market.
We are making this significant investment in the Hong Kong market to facilitate the growth of the business in a sustainable manner, said LifeVantage President and Chief Executive Officer Douglas C. Robinson.
We continue to be excited about our presence in the Hong Kong market and remain committed to our pledge of providing world-class support to the Distributors in the market, and our Asia Pacific region at large.
About LifeVantage Corporation
LifeVantage Corporation, is a science based network marketing company that is dedicated to visionary science that looks to transform health, wellness and anti-aging internally and externally at the cellular level. The company is the maker of Protandim®, the Nrf2 Synergizer® patented dietary supplement, the TrueScience™ Anti-Aging Skin Care Regimen, Canine Health, and the AXIO™ energy product line. LifeVantage was founded in 2003 and is headquartered in Salt Lake City, Utah.