LIMU Wins 105 Awards For Marketing In Just 11 Months
December 9, 2014
By Nicole Dunkley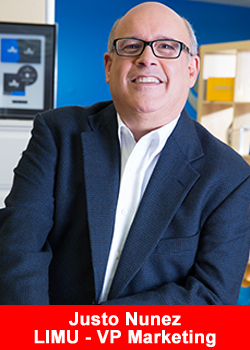 With its most recent Stevie awards, LIMU has now won a total of 105 awards for its Marketing initiatives in just the last 11 months. The company has garnered significant recognition with awards in business, marketing, creativity, packaging, event planning, videography, graphic design, mobile applications, website, digital media and social media.
Most recently, LIMU won 9 Stevie Awards in the 12th Annual American Business Awards competition, which recognizes global achievements and favorable contributions to business. LIMU received awards in a wide variety of categories, including:
"Powering our mission to help people Be more in all facets of life, LIMU is positively impacting the lives of hundreds of thousands worldwide, offering ultra-premium nutritional products and a highly effective new business model," says Justo Nunez, Vice President of Marketing. "Our Marketing is designed to help LIMU promoters create strong businesses, and it is rewarding for all of us to receive these accolades on an ongoing basis."
LIMU has also received other notable awards in 2014 from prestigious organizations and competitions including the MarCom Awards (14), Davey Awards (7), W3 Awards (9), Videographer Awards (7), Telly Awards (4), Creativity International Awards (8), Summit International Awards (4), Communicator Awards (16), Hermes Creative Awards (7), AVA Digital Awards (6), and both Graphic Design USA: American Graphic Design Awards (12) as well as Graphic Design USA: American Packaging Design Awards (2).
About LIMU
Founded in 2004, and profitable and debt-free from day one, LIMU is a leading direct sales company focused on providing entrepreneurs with exclusive and proprietary Fucoidan-rich products made in the USA, along with the unique opportunity to create their personal LIMU Experience and "Be more". Award-winning branding and marketing support LIMU Promoters, and state-of-the-art technology platforms make it easy for Promoters to share the LIMU Experience and build strong global businesses. With over 1,100 independent, third-party, unsolicited studies on its super-nutrient Fucoidan – available on pubmed.gov – the company is the acknowledged category-creator and worldwide leader for LIMU products.
LIMU and the LIMU logo are registered trademarks of The LIMU Company, LLC in the U.S. and other countries.
For more information, please visit: www.thelimucompany,com and www.yopros.com
Follow LIMU on Facebook, Twitter, YouTube and Instagram:
https://www.facebook.com/LIMUco
https://twitter.com/LIMUthecompany
https://youtube.com/LIMUcompany
https://www.instagram.com/theLIMUcompany
Source
LIMU