Regal Ware Moving Into Direct-Selling Mode
December 8, 2014
By Tina Williams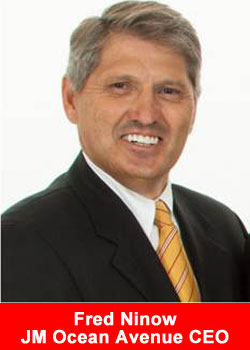 A century-old cookware manufacturer based in Kewaskum said it will sign a deal next week to sell products through a firm in China that does direct marketing to consumers, like Amway Corp. or Mary Kay Cosmetics in the United States.
Regal Ware Inc. says its products will be sold through a network of 2 million sales consultants worldwide and 2,500 storefronts in China. The marketer, Joymain Science & Technology Inc., had about $1.5 billion in sales this year and expects $2 billion in 2015, according to Regal Ware.
Joymain's products include household and health items. The company has a U.S. affiliate, JM Ocean Avenue, that sells nutritional supplements and personal care items.
Most of the company's business is in China, where Regal Ware also has sales but now stands to gain a much bigger share of the cookware market.
Regal Ware manufactures its products in Kewaskum and West Bend. More than half of the company's sales are outside of the U.S., said David Lenz, senior vice president of sales and marketing.
Regal Ware says it expects to begin shipping products to Joymain in mid-2015. It was introduced to the Chinese firm through an international business broker.
We understand the direct-sales business, and Joymain was very attracted to that, said Matt Reigle, a Regal Ware sales director.
Direct-market sales used to be illegal in China. U.S. companies like Amway found themselves in trouble when the Chinese government banned their business model after they already had established a presence in the world's most populous nation.
The idea that direct selling could be outlawed was incomprehensible to us. This method of marketing was the foundation of Amway's business, Doug DeVos, president of the Michigan-based company, said in the April 2013 issue of Harvard Business Review.
Working with the Chinese government, Amway and other direct marketers convinced the Chinese officials to give them another chance. Now, direct sales are allowed in areas such as cosmetics, health food and health equipment, kitchenware and cleaning products.
But there's a catch, at least with some products. The sales pitch can be made in someone's home, but the transaction must be completed in a retail setting.
It's a very different way they go to market because you aren't allowed to collect funds in a consumer's home. You have to go to a fixed retail location, Reigle said.
Thus, Joymain has 2,500 storefronts, called customer experience centers, where its sales representatives conduct business.
Preference for U.S. goods
Friday, a Joymain marketing team was at Regal Ware to produce video that will be shown at the retail locations. This week, some of Joymain's top executives, including Chairman Joe Zhou, will be in Kewaskum to sign a letter of intent to do business with the company.
Joymain is an online retailer in China, as well as a direct marketer.
Regal Ware's products are expensive compared with many cookware items, but that won't be a deterrent to affluent Chinese consumers, said Katy Sinnott, a Wisconsin Economic Development Corp. vice president who has extensive experience in China.
Many Chinese consumers prefer American-made goods because they believe the quality is better and product safety standards, such as the metal in cookware, are higher, Sinnott said.
There is a perception that if the cost is higher, it must be a better-quality product. And the one thing you see in the Chinese market is that, if a product becomes popular, all of a sudden everybody wants it. There are a lot of fast followers in China, she said.
Regal Ware says it will manufacture its products for Joymain in Wisconsin, even if it would be less expensive to make them in China under their American name.
One of the true values they're seeking is the U.S. manufacturing. It's a big part of why they're coming to us, Lenz said.
Workforce quandary
But Regal Ware, with about 275 employees, faces a problem in that more than half of its production workforce is near retirement age.
It's a near-term issue to replace dozens of people who could leave the workforce in the next three years, and it's a long-term issue as fewer young people pursue careers in manufacturing.
This is a story across manufacturing, said Christian Tscheschlok, executive director of the Washington County Economic Development Corp., which helped Regal Ware secure $800,000 in low-interest loans through the county and the City of West Bend to acquire new manufacturing technologies.
It's too early to say whether the Chinese deal will result in more jobs at the company, Lenz said, but the new technologies will result in the need for employees with different skill sets.
When Regal Ware makes investments in some of this robotic and automated finishing equipment, there will be a need for people to program it, maintain it and do quality assurance on the production line. You have to be able to tweak and reprogram systems on the fly, Tscheschlok said.
County officials say the company has ties to Moraine Park Technical College, and that it will work with the Wisconsin Economic Development Corp. and the state's Department of Workforce Development to create specialized job training programs.
This will be a test case of how we might be able to collaborate and support a company's transformation. As a family owned company, they have never threatened to leave the state as a way to get help and financial incentives, Tscheschlok said.
Originally Reported by: Rick Barrett at JSOnline.com