SEC On Lookout for Web-Based Pyramid Schemes
December 6, 2014
By Tina Williams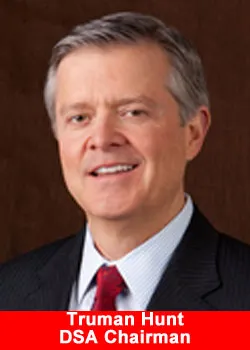 The Wall Street Journal released the following article:
Illustrated by a sack full of dollar bills, the online pitch was simple: an "amazing and irresistible" opportunity to join a global direct-sales travel company, recruit others and enjoy a share of the profits.
The company, GoFunPlaces Inc., was going to go viral via Facebook and YouTube, making it easy for "Joe Average [and] Suzy Average" to earn money.
"You can win here! You can win!" a 2012 video said. "The longevity is going to be here."
Within a year, GoFunPlaces closed its U.S. operations and faced scrutiny from the Federal Bureau of Investigation and the Securities and Exchange Commission over whether the company was a pyramid scheme or involved in other fraud, according to people close to the probes.
The SEC this fall shut down a company that owned half of GoFunPlaces, alleging it was a fraudulent $129 million pyramid scheme.
A lawyer representing GoFunPlaces didn't respond to requests for comment and the company itself couldn't be reached. GoFunPlaces hasn't been accused of any wrongdoing by the government.
Direct-sales is more popular than ever: A record 16.8 million Americans—representing about one in every seven U.S. households—worked in the industry last year, most for companies that employ networks of people paid both for selling products and for recruiting new distributors, according to the Direct Selling Association. The group estimates the industry, which includes well-known public companies such as Avon Products Inc. and Nu Skin Enterprises Inc., racked up sales of almost $33 billion last year, up 3.3% from 2012.
"This is now what the American Dream is starting to look like for millions of people," said Robert FitzPatrick, president of consumer watchdog Pyramid Scheme Alert.
But while such multilevel marketing companies are disparaged at times for encouraging members to use friends and family for sales leads, regulators are increasingly concerned about the prospects for fraud as well.
Regulators say the industry is being exploited by Web-savvy con artists who are in fact running pyramid schemes—a fraud where the new money comes mostly from attracting new recruits, rather than legitimate product sales. Once the supply of recruits runs out, the scheme collapses, leaving most of its members nursing losses.
"Fraudsters are leveraging social media to put a new spin on an old type of fraud," said Andrew Ceresney, the SEC's enforcement chief. The agency has increased its focus on pyramid schemes, with several recent cases and others in the pipeline, senior officials say.
One problem for investors and investigators alike, according to legal experts: Spotting suspect companies isn't that easy.
GoFunPlaces said it would offer discounted resort accommodations and a "lifestyle mall." In practice, the products were "a big joke," according to Theresa Ludwig of Friday Harbor, Wash., who said she just about broke even on the $12,500 she invested in GoFunPlaces.
"The online mall was just embarrassing," Ms. Ludwig added. "It was the cheapest of stuff…You couldn't give [it] away."
The SEC's guidance on pyramid schemes advises investors to "exercise caution…if what is being sold is speculative or appears inappropriately priced." But experts say this can be difficult to judge.
Pyramid-scheme operators have "learned the techniques of saying we're a legitimate company," by purporting to want to make money mostly from sales, rather than new recruits, said Joseph Mariano, chief of the Direct Selling Association.
There is no hard-and-fast test of whether a scheme is legitimate, according to lawyers. Instead, the decision rests on what is often a complicated analysis of revenues and other factors. "It can be like nailing Jell-O to a tree proving they're pyramids," said Kevin Thompson, an attorney for multilevel-marketing companies.
One of the biggest direct-sales companies, nutritional-supplement maker Herbalife Ltd. , remains at the center of a public spat between hedge-fund titans with competing bets on whether it is a fraud or a legitimate multilevel-marketer.
An SEC investigation into Herbalife is ongoing, though any enforcement action is more likely to come from a parallel inquiry by the Federal Trade Commission, according to a person close to the matter. A spokesman for Herbalife, which has insisted it isn't a pyramid scheme, declined to comment.
In the case of GoFunPlaces, it isn't clear how much money it made before it closed in the U.S. in May 2013, or where those funds went.
Lawsuits between one of its former executives and eAdGear Inc., the Pleasanton, Calif., direct-sales company that owned half of GoFunPlaces, were settled in October, with no financial payments. Both sides had alleged misappropriation of funds or assets, among other things.
The pact came after the SEC sued eAdGear, three of its founders and a Hong Kong-based affiliated company for alleged fraud, obtaining a court order to freeze assets. The agency alleged eAdGear operated a pyramid scheme that raised more than $129 million using an "utterly false façade" of a business based on a nonexistent Internet technology. Lawyers representing eAdGear said in a court filing last month that the business has cooperated with the SEC's investigation and had "never been shown to violate any securities law."
A criminal probe into eAdGear is ongoing, but no prosecution is expected in relation to GoFunPlaces, one of the people added.
Lawyers representing eAdGear and its three founders, who are fighting the SEC case in federal court, declined to comment or didn't respond to requests for comment.
Many of those involved with GoFunPlaces have now moved on to other direct-sales companies—a common feature of the industry, according to regulators.
T. Le Mont Silver Sr., who made the 2012 video predicting GoFunPlaces would go viral, said in a statement he stopped promoting the company after realizing it did business in a way he wasn't comfortable with.
Mr. Silver, who is fighting a $1.7 million claim from a receiver related to another alleged pyramid scheme, is now promoting a project related to mining software for the virtual currency bitcoin. In his statement, Mr. Silver said he is a marketer with little knowledge of the business operations of the companies he promotes. "Yet in my chosen field, greedy law firms…and others confront us with bankrupting litigation and regulatory actions. Is this because we dare to dream and seek success?"