Talk Fusion's Statement Regarding Minh Ho And Julie Campagna
December 29, 2014
By Team Business For Home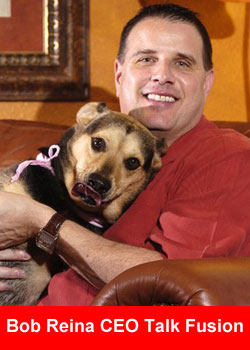 You may have learned that Minh Ho and Julie Campagna have sued Talk Fusion and Bob Reina in State Court in Las Vegas, Nevada.
Minh and Julie recently posted a statement and a copy of the complaint on the internet. Talk Fusion has not yet been served with the complaint and will respond accordingly once it is served.
The legal action against Talk Fusion and Bob is baseless. Minh and Julie were in a top position within Talk Fusion and successfully operated under Talk Fusion's Policies and Pay Plan for years.
Talk Fusion recently received a complaint from another Talk Fusion Associate that Minh and Julie had engaged in cross sponsoring. Talk Fusion began an investigation which confirmed Minh and Julie had engaged in cross sponsoring and revealed a number of other major violations of Talk Fusion's Policies.
Talk Fusion suspended Minh and Julie's account, informed Minh and Julie of the violations, and provided them an opportunity to respond. Talk Fusion even attempted to work with Minh and Julie to reach an appropriate sanction that would keep them in Talk Fusion.
Minh and Julie were not receptive and left Talk Fusion to join another network marketing company. Minh and Julie's suspension and their departure have had no discernable effect on Talk Fusion's business.
Minh and Julie now allege the Policies and Pay Plan that made them successful were unfair. Minh and Julie's allegations are untrue. The Policies and Pay Plan has not had any significant changes since Talk Fusion began operating.
Anyone familiar with Talk Fusion knows this. Minh and Julie were Independent Associates, and as independent business people they from time to time decided to make investments in their business. They were not coerced to invest in their own business by Talk Fusion or Bob Reina.
The lawsuit by Minh and Julie was expected. Distractors of Talk Fusion and Bob Reina will try to take advantage of the unproven allegation in the complaint. Anyone can make allegations in a lawsuit. Proving them is a different matter. Talk Fusion and Bob are confident they will prevail, but the internet is not the appropriate forum to contest a lawsuit. If anything, Minh and Julie's lawsuit proves that if you work hard and play by the rules, you can have a long and successful business through Talk Fusion.
Sincerely,
Talk Fusion Corporate
Income Disclaimer:
Any earnings portrayed in any Talk Fusion marketing materials are not necessarily representative of the income, if any, that a Talk Fusion Associate can or will earn through his or her participation in the Talk Fusion Instant Pay Compensation Plan. All references to income, implied or stated, throughout the Talk Fusion Instant Pay Compensation Plan are for illustrative purposes only. These figures should not be considered as guarantees or projections of your actual earnings or profits. Talk Fusion does NOT guarantee any level of income or earnings to any Associate; any representation or guarantee of earnings would be misleading. The purchase of a Talk Fusion Product Package is completely optional and is not required for an Associate to participate in the Talk Fusion Instant Pay Compensation Plan.