Top Industry Leaders Randy Schroeder and Ed Mercer Join FG Xpress
December 28, 2014
By Team Business For Home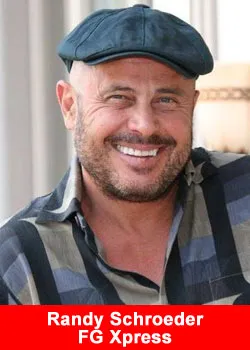 Both Randy Schroeder as Ed Mercer have made millions in the MLM Industry and have joined FG Xpress / Forever Green.
Randy Schroeder is 57 and resides in Southern California. Born in a middle class farming community in the mountain west, USA, Randy learned early in life the values of work and entrepreneurship. He has earned in excess of $1,000,000 in commissions for each of the past 20 years. Randy has reached the pinnacle of success on both in the corporate MLM world as distributor.
Ed Mercer became a self-made millionaire by the age of 27 and is the man behind the popularization of such toys as the bird that dips into a glass of water, the mood ring, and the glowing yo-yo. He moved to Costa Rica in the 1980s and became a champion of numerous environmental causes, creating the largest sanctuary for various tropical birds, turtles, and monkeys in the world.
Known as Mr. Costa Rica, Mercer is the largest private landowner in the country, and was inducted him into the Environmental Hall of Fame in 2008. He has helped more than 50 people to become millionaires in the past.
About ForeverGreen Worldwide – FG Xpress
ForeverGreen Worldwide Corporation develops, manufactures and distributes an expansive line of all natural whole foods and products to North America, Australia, Europe, Asia and South America, including their new global offerings, PowerStrips, SolarStrips and BeautyStrips.
They also offer Azul and FrequenSea, whole-food beverages with industry exclusive marine phytoplankton, the Versativa line of hemp-based whole-food products, immune support and weight management products, Pulse-8 powdered L-arginine formula, TRUessence Essential Oils and Apothecary, 24Karat Chocolate and an entire catalog of meals, snacks, household cleaners and personal care products.