ViSalus' International Expansion Initiative Launches in the Netherlands, Sweden, Finland and Spain
December 20, 2014
By Tina Williams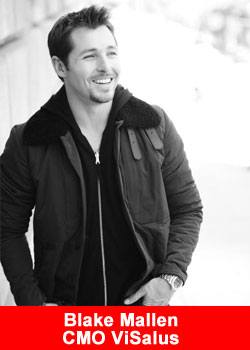 ViSalus' international expansion initiative supplies solutions for the growing European demand for healthier living by continuing its commitment to open four new Vi markets by year-end 2014. Vi Ireland launched in June, the Netherlands, Sweden and Finland in October, and Spain opened for shipping November 14th, completing Vi's global expansion ahead of schedule.
We have made a global commitment to bring our healthy living efforts, which have already transformed more than 3 million lives in North America, to many European fronts, said Ryan Blair, ViSalus Co-Founder and CEO. Our goal is to Challenge these countries to create healthy living lifestyles for generations to come.
ViSalus has fulfilled the next steps in its global initiative by opening October 1 in the Netherlands, Sweden and Finland, and offering Vi products to those consumer markets as of October 15. On Friday, November 14th, Spain also opened for shipping. The Netherlands, Sweden, Finland and Spain have surpassed a total of over 3,000 Vi Customers and Promoters since launch.
Blake Mallen, Vi Co-Founder and Chief Marketing & Sales Officer, and Nick Sarnicola, Vi Co-Founder and Global Ambassador, hosted Influencer Summits in each new market to connect with the international independent Promoter community and outline the short and long-term goals of Vi in each country. Several key UK and German leaders have already helped develop growing teams in the newer markets.
We are satisfying a desire for health initiatives and, more importantly, building an active lifestyle structure in places where health and wellness are key focal points in culture, said Mallen.
Vi's dedication to Challenging the World…10 lbs. at a Time went global in 2013 with the launch of Vi in the United Kingdom. In February 2014, operations in Germany and Austria opened, and in June, Vi Ireland became fully operational, further developing Vi's infrastructure throughout Europe.
For more information about Vi's EU Expansion, visit: euexpansion.vi.com
About ViSalus
ViSalus, Inc. is a healthy lifestyle company committed to transforming Life, Health and Prosperity around the world by creating meaningful connections, supporting physical transformations, and promoting entrepreneurial freedom. Through its flagship program, The Challenge, ViSalus has developed a leading platform for achieving weight-loss and fitness results. Founded in 2005, ViSalus develops innovative weight-management products and nutritional supplements that it markets and sells direct-to-consumers through an international sales force of independent Promoters.
ViSalus offers its products in North America under the ViSalus® brand and in Europe under the Vi™ brand. ViSalus is headquartered in Troy, Michigan, with offices in Los Angeles and throughout Europe. For more information about ViSalus, please visit www.Vi.com and follow the Vi-Community on Facebook (Facebook.com/Vi) and Twitter (@ViSalus).