WorldVentures Will Take Norway To Court
December 3, 2014
By Nicole Dunkley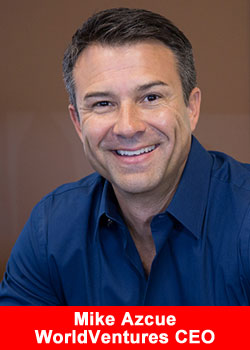 This past Friday, WorldVentures received the unexpected decision of the Norwegian Gaming Board that requires the company to cease all business operations in Norway. WorldVentures will now seek an injunction, and have filed notice of this on Friday.
Needless to say, this outcome is disappointing. "As a global award-winning leader in the leisure travel industry and a responsible Inc 5000 direct sales company, we are dedicated to comply with all laws and regulations," says Steinar Husby who is the Norwegian press contact for WorldVentures.
The Company took extensive legal advice and adjusted their business model and materials in line with that advice when they entered the Norwegian market. Legal advice and opinion was based on the case law and precedent available at that time. During the last 18 months, WorldVentures has focused on keeping an open and constructive dialogue with the Norwegian Gaming Authority and Gaming Board.
WorldVentures has co-operated with the authorities and Gaming Board in the investigation, providing all required documentation and information on business practices.
"It is therefore beyond our understanding how the Board could reach such a conclusion based on the material provided. Deeply disagreeing with the Board's ruling, we will now take this to the Norwegian court room, where we will exercise all legal options available to us. We are very confident that this legal process will lead to a positive and correct outcome for us as a company and our Norwegian members," continues Steinar Husby.
About WorldVentures
WorldVentures is the leading international direct seller of vacation club memberships. WorldVentures is on a mission to help people achieve more fun, freedom and fulfillment in their lives, and to provide its members with premium vacations at reduced prices.
WorldVentures combines the power of the Internet with the strength of the direct-selling industry to market its DreamTrips Memberships. WorldVentures is a privately held company based in Plano, Texas, with active Representatives and members in 28 markets.