Zinzino Listed On Nasdaq
December 11, 2014
By Team Business For Home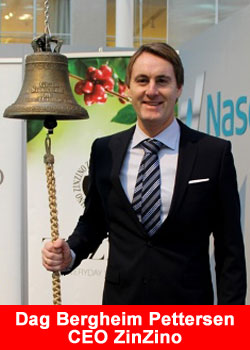 Nasdaq announces that the trading in Zinzino AB (shortname: ZZ B) shares commenced today on First North at Nasdaq Stockholm.
Zinzino, previously listed at Aktietorget, belongs to the Consumer Goods sector and is the 43rd company to be admitted to trading on First North's Nordic markets (Stockholm, Helsinki, Copenhagen and Iceland) in 2014.
Zinzino is one of the leading direct sales companies, represented in Sweden, Norway, Denmark, Finland, Estonia, Latvia, Lithuania, Iceland, The Faroes, Poland, The Netherlands and USA.
Zinzino markets and sells functional food and coffee. The functional food product line consists of the Balance products: oil, shakes, test and capsules.
The coffee product line consists of espresso machines, coffee, tea and accessories. Our business is characterized by high quality, closeness to the customer and focus on active product development. The products are marketed through direct sales.
The company has more than 60 employees and the main office is in Gothenburg, Sweden and also has an office in Florida, USA. The company owns a production company – Faun Pharma AS with 30 employees located in Vestby outside Oslo, Norway.
Zinzino Corporate Team