Arbonne Celebrates 35th Anniversary With New Product Line
January 29, 2015
By Tina Williams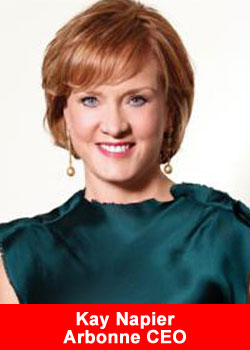 Arbonne International, LLC (Arbonne) marks 35 successful years in business on January 28, 2015. Since 1980, Arbonne has focused on developing products that combine the very best of emerging science and nature. In celebrating 35 years of growth, community and success, Arbonne has continued the tradition of focusing and building on its foundation of botanical ingredients and products that represent integrity, expertise and innovation.
In honour of Arbonne's 35th Anniversary, a yearlong celebration kicks off in January with the launch of three new products. We are proud to introduce these limited edition Arbonne 35thAnniversary products – inspired by some past favourites – and demonstrate our continuing commitment to re-evaluating our products to find ways that we can update formulas to deliver best-selling products, with enhancements that new research brings us, said Michael D'Arminio, Arbonne Senior Vice President and Chief Creative Officer.
To celebrate 35 years of excellence and transformation, the three anniversary products:
Fit seamlessly into a daily skincare regimen;

Work together to deliver and maintain a natural, glowing complexion;

Combine cosmetics and anti-aging skincare to create a youthful, radiant look
And include: RE9 Advanced® Intense Hydration Overnight Mask, RE9 Advanced® Instant Wrinkle Filler and Arbonne Cosmetics For the Sun of It Illuminating Bronzer & Kabuki Brush Set.
35th Anniversary Set
All three 35th Anniversary products for just $176. #3001;
Arbonne products are vegan, formulated without gluten, dermatologist-tested and allergy-tested. All Arbonne products can be purchased through Arbonne's extensive network of Independent Consultants.
About Arbonne International
Founded in Switzerland in 1975, and introduced in the U.S. in 1980, Arbonne International, LLC, creates personal care and wellness products that are crafted with premium botanical ingredients and innovative scientific discovery. Arbonne. Pure, Safe, Beneficial.™ Arbonne's personal care and nutrition formulas are vegan certified and adhere to a strict Purity and Safety Ingredient Policy. Arbonne products are available at arbonne.ca or through an extensive network of Arbonne Independent Consultants in the United States, Canada, Australia, Poland and the United Kingdom.