Avon's Downtrend Continues And Hits 52 Week Low
January 8, 2015
By Tina Williams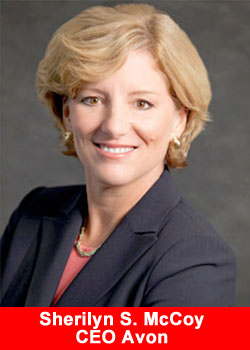 Share price of Avon Products Inc. has been witnessing a downtrend for about over a year as the company has lost its luster due to continuous loss of active representatives, declining volume, unfavorable foreign currency translations and reduced margins in mature markets like North America. Consequently, shares of this New York-based global beauty company hit a new 52-week low of $8.54 yesterday, before closing trade at $8.61. Moreover, the stock has tumbled about 49.6% year over year.
The aforementioned factors have led Avon to produce distressed operating results over the past few quarters. Further, weakness in the emerging markets as well as regulatory and cash flow issues risking dividend are the other negatives.
Additionally, over the last four years, Avon has witnessed a declining revenue trend in North America, especially in the U.S., mainly due to a decrease in active representatives, partly offset by large average order. Total revenue from this region has declined considerably from about $2,293.4 million in 2009 to nearly $1,458.2 million in 2013. Further, revenues from this region have also declined so far in fiscal 2014, reporting an 8% fall in the third quarter. The company's management is concerned about the decline in revenues and has been constantly striving to stabilize the situation.
Avon also remains affected by the currency devaluation in Venezuela. The Venezuelan government's measure to combat the rising fiscal deficit and pressure on the Forex market comes at the cost of high inflationary situation in the country. As a result, players like Avon are finding it difficult to maintain profitability due to a rise in raw material prices along with the government's restrictions on pricing decisions of companies.
This is in turn impacting on Avon's results as the company generates approximately 5% of its total revenue and 14% of operating profit from the country. The company is facing a similar situation in Argentina.
While this Zacks Rank #3 (Hold) company is striving to revive its business through strategic initiatives formulated in Nov 2012, we believe that it will take time for these initiatives to turnaround its operating performance. In its latest venture to support the multiyear turnaround plan, Avon made a series of changes in its management structure and launched its redesigned website in the U.S. Other ongoing efforts include refinancing activities to enhance its balance sheet, cutting costs by slashing jobs and exiting operations in the underperforming markets.
Originally Reported by Zacks.com