Business For Home – What We Do
January 25, 2015
By Team Business For Home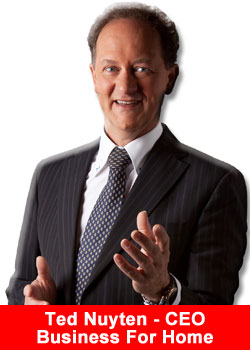 The Business For Home.org website is an initiative of Ted Nuyten, CEO and Chairman of the Business For Home Foundation, which is established in the Netherlands under Dutch law and Dini Noorlander, acting as Chief Relations Officer.
Per year, the website receives an estimated 3.5 – 4 million unique visitors from all over the world with the majority being Network Marketing professionals with approximately 25% visiting the website looking for a new or additional opportunities.
Approximately three times a week a mailing is distributed to 54,000+ worldwide double opt-in subscribers.
Additionally, articles are shared through the Business For Home Facebook Business Page which is currently at 40,000+ likes, Twitter and LinkedIn.
On average the website is serving 12,000 – 15,000+ visitors per day, with all time daily highs of 70,000 visitors when Breaking News occurs or Poll voting takes place.
The majority of the articles are positive. However, at times, law suits and controversial news is published as well.
We concentrate on Direct Selling facts and figures, therefore some people call Ted Nuyten The Score Keeper For The Direct Selling Industry.
The website runs on scalable virtual servers. The objective of the website is to show the outside world, Direct Selling, Network Marketing, MLM is a great way to earn an honest living with unlimited potential.
Therefore the website is distributing information such as:
Direct Selling News and press releases

Multi Level Marketing (MLM) news

Network Marketing news

Estimated earnings for the Top Earners in the Industry (above $5,000 per month)
The published distributor earnings are based on this confidential form, public sources, conventions, as well as up- and downline information and are estimated due to the dynamics in pay plans.
We work with independent freelance reporters who send us international news, which we validate before we publish.
Our international legal advisor is Kevin Thompson, the MLM attorney. Our official contributors and journalists are Tina Williams (USA) and Nicole Dunkley (Canada).
Our support desk is handeld by Thibauld.
Website Visitors
Like most website operators, Business For Home collects non-personally-identifying information of the sort that web browsers and servers typically make available, such as the browser type, language preference, referring site, and the date and time of each visitor request.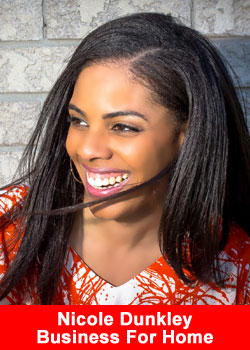 Business For Home's purpose in collecting non-personally identifying information is to better understand how Business For Home's visitors use its website.
From time to time, Business For Home may release non-personally-identifying information in the aggregate, e.g., by publishing a report on trends in the usage of its website.
Business For Home also collects potentially personally-identifying information like Internet Protocol (IP) addresses for logged in users and for users leaving comments on the blog.
Business For Home only discloses logged in user and commenter IP addresses under the same circumstances that it uses and discloses personally-identifying information as described below, except that blog commenter IP addresses are visible and disclosed to the administrators of the blog where the comment was left.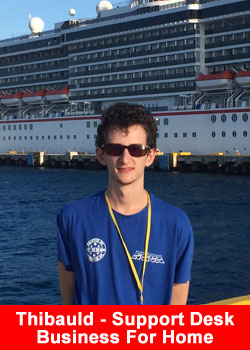 Our business model:
To cover the website operational costs and for a substainable and independent on-line business model we have 4 streams of revenue:
(1) As of 2015 we have 3,200+ paid subscribers.
(2) We are a Google Adwords publisher through the 3 banners on the website (2 in the right sidebar, 1 below every article).
(3) At times we publish interviews with top earners and corporate executives and place them in the spotlight. (You need to have a great story)
(4) Through MLM consultancy, and executive search
Our principles
Your privacy is critically important to us. At Business For Home.org we have a few fundamental principles:
We don't ask you for personal information unless we truly need it.
We do not accept banners, and we do not sell or rent our 54,000 + double opt-in Getresponse mailing list. (Sorry)
We don't share your personal information with anyone except to comply with the law, develop our products, or protect our rights.
We don't store personal information on our servers unless required for the on-going operation of one of our services.
In our blogging products, we aim to make it as simple as possible for you to control what's visible to the public, seen by search engines, kept private, and permanently deleted.
Our contact details:
Business For Home Foundation
Linge 88
2105 WG Heemstede
The Netherlands
Contact: [email protected]