Empower Network Releases New Blogging Platform
January 24, 2015
By Team Business For Home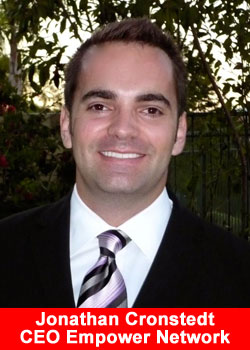 Blogging software and Web marketing company Empower Network launched Kalatu, its new blogging platform.
Kalatu features custom plugins that enhance the overall experience for its more than 260,000 customers.
The new features are part of Empower Network's overall efforts to create a better experience for its members. The company is converting its existing blogs and platform to Kalatu, a WordPress-based platform, and setting up its new members on Kalatu. With the custom plugins and widgets they've developed, Empower Network removed unnecessary extra steps for its members wherever possible to make blogging fast, easy and profitable.
The custom Empower Network plugins are available exclusively on the new platform. Some of the featured new plug-ins include:
The 21-Day Blogging Challenge: This plugin walks users through the process of creating a blog post step by step; users are asked a short series of questions that are designed to help create effective posts.

Opt-in Simple: Users are able to more easily acquire visitors' contact information to grow their contact lists.

Linkify: A user can easily shorten links using his or her own domain name, which also tracks each hit on the URL and provides a full, detailed report of where every hit originated.

Social Pop: Visitors can share users' content with ease through a set of sharing buttons linked to all the major social sites.
Empower Network encourages its members to submit their ideas for features, plugins or themes for the new platform to offer. The team will create new plugins based on popularity and requests from members and affiliates.
With the new blog, affiliates have the opportunity to pick their own domain names as well as the categories their blogs fall under.
"This move to WordPress is about making blogging easier for our affiliates," said CEO Jonathan Cronstedt.
"With easier and more user-friendly blogging capabilities, members are motivated to blog more regularly and are seeing greater success from the process."
The new platform is still in testing mode and moving toward full launch. Empower Network expects to officially launch the new blogging platform in first-quarter 2015.
Empower Network offers Web, marketing and leadership tools for individuals looking to build online businesses. With these tools, members don't have to deal with many of the everyday challenges that frustrate most business owners. Empower Network's main product is a blogging tool that helps its members use the Web to grow their businesses online. The tools help give them full control of their businesses through the use of blogs, direct sales and online marketing. Visit https://www.empowernetwork.com for more information.