Jeunesse Celebrates Record Month In December With $61 Million In Sales
January 23, 2015
By Tina Williams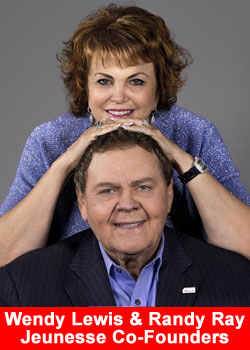 Jeunesse is celebrating its highest annual sales since the company's inception, closing 2014 with record-breaking sales surpassing $400 million—a huge increase over its 2013 total of $256 million.
Continuing a streak of explosive growth in its fifth year since inception, Jeunesse achieved a record $61 million in sales in December, with 68,000 new distributors joining that month and over 6,500 on December 31st alone.
This new peak occurred only two months after its previous best month in October, when the company eclipsed $50 million in sales and welcomed more than 42,000 new distributors.
These record numbers cap a remarkable year of accomplishment for Jeunesse. A total of 367,000 distributors joined Jeunesse during the year, with 32 new Diamond Directors and 9 new Double Directors achieving the rank from 2014 alone.
In April, Jeunesse won six American Business Awards, including Company of the Year, Corporate Social Responsibility Program of the Year, and Best Corporate Sales Video. That same month, Jeunesse won twelve Telly Awards for their innovative, distributor-friendly marketing materials and ranked at #46 on Direct Selling News' Global 100 List—a 32-spot rise from the previous year's rankings. June 2014 heralded the company's inclusion in Direct Selling News' 100 Million Dollar Growth Club for achieving a sales increase of $100 million or more in less than one year.
In August, Jeunesse ranked at #258 on the INC. 500 List, and is currently the #1 fastest-growing Direct Selling Association Company on the list. In September, Jeunesse won a Gold Stevie Award at the 11th Annual American Business Awards for overall achievements in developing its Jcloud™ technology. Jeunesse also won 4 other awards in the Cloud Service, Infrastructure, Platform, and Storage Categories. In November, Jeunesse Founder Wendy Lewis was named Woman of the Year, and was bestowed an astonishing six awards for her philanthropic efforts, business savvy, and dedication at the Stevie Awards for Women in Business.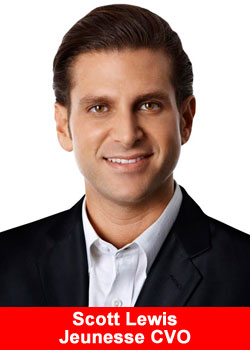 With a global platform established worldwide and a network of more than 500,000 distributors in 100+ countries, Jeunesse has paid out more than $400 million in commissions since its inception in 2009. "This past year was another year of tremendous growth for Jeunesse," remarked Scott Lewis, Chief Visionary Officer.
"We had set out the year with some very aggressive targets, all of which we were able to hit and surpass. With the monumental growth we've had in just five years, it is beyond question that Jeunesse is delivering results with cutting-edge products, a truly rewarding compensation plan, and abundant opportunities for our distributors worldwide. Whereas the past year was a huge success, we truly feel our journey has only just begun, as everyone is fully focused on making 2015 another record year for Jeunesse.
"We place tremendous pride in our distributors, who are well established all over the globe. Our distributors mean everything to us because they're family. We give our sincerest gratitude and respect, and we thank them for passionately making Jeunesse such an enormous part of their lives. I can't wait to see what 2015 will bring us—I know it's going to be our best year yet."