mynt Launched This Weekend
January 12, 2015
By Tina Williams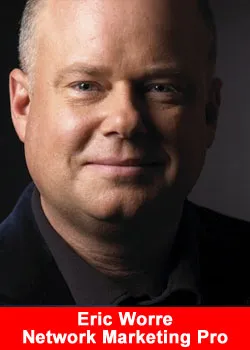 Developed and backed by MonaVie®, a Utah-based company, mynt™ launched on January 9, 2015, during the mynt No Limit Conference at the Green Valley Ranch Spa, Resort & Casino in Las Vegas.
On hand to help usher in the full launch of mynt in the U.S. during this three-day conference (January 8–10) is an incredible lineup of motivational and industry-leading keynote speakers.
The list of speakers includes one of the most influential thinkers of our time, a New York Times best-selling author, an U.S. Olympian and the author of an international best-selling book.
The list of keynote speakers includes:
Dr. Paul Stoltz, considered the world's pre-eminent thought leader on the science of Mindset

Mark Macdonald, New York Times best-selling author of "Body Confidence" and a celebrity health and nutrition expert

Noelle Pikus Pace, former U.S. Olympic Skeleton Racer and motivational speaker

Eric Worre, author of the international best-selling book "Go Pro"
From this unique lineup of powerful speakers to the information that will be provided by top corporate leaders to the new products that will be launched and the educational breakout sessions, attendees will leave empowered to grow or start their own home-based business and/or improve their health in 2015.
"At this conference, attendees will be able to set their vision and intentions for 2015," said Katy Holt-Larsen, vice president of mynt North America, "and with mynt there are no limits to what one can achieve with their health, what they can do with their business, what they can do with their mind and how they can live life on purpose."
The direct selling industry is changing for the better and mynt is leading out and taking part in this change. mynt brings the right expectations to the industry. It recognizes that people will take part in the mynt brand at whatever place is appropriate to them. If a person is ready to build a business, then mynt encourages that. If they want to just consume or share the products, then mynt wants them on board as well.
"The point is there are multiple reasons that people will take part in the mynt brand, but it is our goal to serve each community group," said Paul Muehlmann, mynt's chief marketing officer. "A negative stigma in the industry is that traditionally companies and its leaders will constantly push everyone that signs up to become business builders.

That won't be the case at mynt. Each person will have a different level of interest and we will simply strive to facilitate a person's dreams at the appropriate level. mynt will not dictate the dreams of its community members."
About mynt
mynt™ is a brand that builds communities through its health and fitness products, an improved business opportunity, and personal growth objectives, all of which empowers people to make a difference in the world. Fueled by its vision to help others achieve their ambitions and live life on purpose, mynt enables anyone to take part in the brand and works with its community members to provide competitive products, strong rewards and recognition.
mynt also offers a versatile business opportunity that compensates people in a variety of ways for their time and financial investment. It's the type of opportunity that can produce economic empowerment so people can put food on the table, pay bills or even enjoy a fulfilling lifestyle.