New Talk Fusion Launch Impresses Associates And Customers
January 22, 2015
By Nicole Dunkley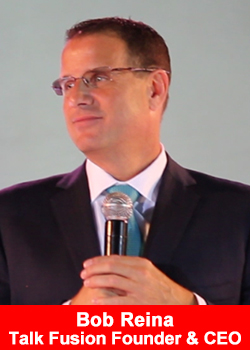 Just one week since the launch of the new Talk Fusion, accolades have been pouring in from Associates and Customers who are overjoyed by the new products, redesigned websites and user interface, added incentives, and outstanding quality of CONNECT video communication technology.
"I've been in this industry for 24 Years and I've never seen a company do what our corporate team has pulled off," remarked Grand Blue Diamond Cedric Penn. He was especially taken with clarity of the WebRTC-based Video Chat. "Unbelievable."
Associate Tom Wiegand was equally impressed with the quality. "Video Chat exceeds my expectations. But did you have to make this HD quality so good that all my imperfections are highlighted? Where's the 'makeup studio? '" he joked. "Seriously, Talk Fusion will become every personal brand's best solution to exceed 'Customer Experience' expectations! Talk Fusion quality is not expensive – it is priceless!"
"I started with Talk Fusion in 2012," said Associate Kelton Alexander. "The new business opportunity video is the most impressive one I've ever seen to build a team with. I'm going Diamond with it. I'm very proud of Talk Fusion!"
That video, available on JoinTalkFusion.com, is already undergoing translation into 11 additional languages. The Bahasa version was released on January 20 and the 10 other versions are nearly complete.
Talk Fusion also anticipates an impending full feature Video Chat Beta release, along with final version releases of VOICE community blog and CONNECT Live Meetings video broadcasting platform.
For Blue Diamond Svetlana Shodunke, the new Talk Fusion release exemplified just how important timing is in the direct selling industry. "Thank you very much for the new Talk Fusion – absolutely amazing. It is such an exciting time. I came back at the right time and I am glad."
The sentiment is echoed worldwide as Associates across the globe experience the new Talk Fusion and discover how it will help increase the success of their business.
"From our Russian team of partners, as well as all partners of Kazakhstan and Malaysia, and from all international partners," declared Associates Alexander & Galina Sizov, "we want to thank you for such hard work! We just love the company website! Thank you for the opportunity to build a business with Instant Pay that we can carry around the world!"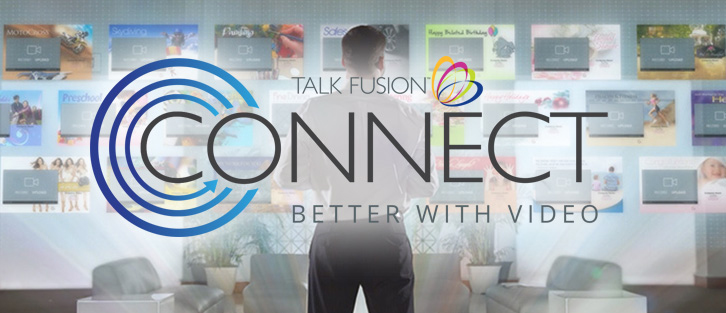 ABOUT TALK FUSION
A global leader in video communication products, Talk Fusion connects people around the world through cutting-edge video technology and the means to share it, empowering them to live their dreams. Talk Fusion's innovative video products are marketed person-to-person by independent Associates in more than 140 countries.
Founded in 2007 by CEO Bob Reina, Talk Fusion introduced the world's first Instant Pay Compensation Plan. Talk Fusion adheres to the highest ethical business practices and is a member of the prestigious Direct Selling Association (DSA). Reina firmly believes that "with great success comes greater responsibility."
Talk Fusion fosters a strong commitment to giving back to friends, family, communities, and animal charities across the world to produce a positive global change. Learn more at www.TalkFusion.com and "Like" Talk Fusion at www.facebook.com/TalkFusion.