Avon Brazil Fined For Making Woman Dance At Meetings
February 11, 2015
By Tina Williams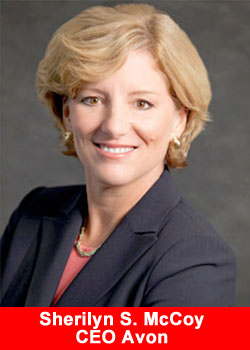 The Brazilian subsidiary of the Avon cosmetics company has been ordered to pay more than $30,000 in damages to a former employee who was allegedly forced to perform sensual dances at sales meetings.
The Regional Labor Court in the northeastern state of Ceara says in a statement posted Tuesday on its website that the company must pay the former sales manager 100,000 reals ($36,000).
The statement says the woman was forced to wear costumes and perform objectionable dances of a sensual and pejorative nature during annual sales promotion events.
The court did not reveal the name of the woman.
The ruling can be appealed.
Avon did not immediately respond to an email request for comment.
About Avon
Avon, the company for women, is a leading global beauty company, with $10 billion in annual revenue. As one of the world's largest direct sellers, Avon is sold through more than 6 million active independent Avon Sales Representatives. Avon products are available in over 100 countries, and the product line includes color cosmetics, skincare, fragrance, and fashion and home products, featuring such well-recognized brand names as Avon Color, ANEW, Skin-So-Soft, Advance Techniques, and mark.