Avon Pulling Its Services Out Of Jamaica
February 12, 2015
By Tina Williams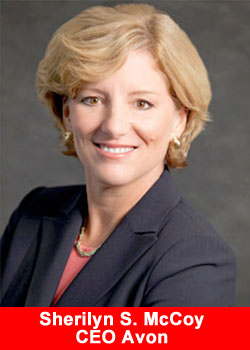 COSMETIC giant Avon is pulling its contract services from a number of Caribbean islands including Jamaica.
The US-based cosmetic company's decision to cease operations in Jamaica will affect the livelihood of some 6000 representatives.
Avon, which has been operating in Jamaica over the past 12 years, has been experiencing declines in its revenue. In 2004, Avon's North America sales reached US$2.6 billion; however, by 2013 revenues had fallen to US$1.46 billion despite efforts to produce lower-priced products.
The company continues to face increased competition from a number of cosmetic companies and is also experiencing negative returns from volatile exchange rates, according to reports. Last year, Avon reportedly slashed 600 jobs in an attempt to reduce its overhead costs.
Senior vice president and president of Avon North America, Pablo Muñoz, stated in an e-mail to Avon representatives on January 29, entitled 'Important Avon information' that after careful consideration and analysis, Avon Products, Inc. regrets to inform the representatives that it has decided to cease operations in the Islands served by the US mainland, including their territory.
As a consequence, Avon is terminating all contracts in your territory, including the company's independent sales representatives contract with you, the email continued. At the close of Campaign 5, in keeping with your applicable (representative processing schedule) RPS date, Avon will no longer accept any orders for Avon products placed in your territory and you may no longer promote the sale of any Avon products.
Effective Monday, Avon representatives will no longer be able to place orders to the company. Efforts made to ascertain why Avon Products, Inc is pulling its service from the Caribbean proved futile, as the Jamaica Observer was informed that the managers were engaged in a meeting.
Award-winning Avon representative Claudette Walters, stated that Avon's decision to stop its operations in Jamaica already has her contemplating her next move.
I'm still wondering if this is really happening because this is my only source of income. It took me 11 years to build this business and then someone calls you on a two-minute conference call saying that they will be ceasing their operation in your territory — it's really not news anyone wants to hear, Walters told the Business Observer.
Walters was featured in the Jamaica Observer a few years ago after buying a five-bedroom house from income made by selling Avon products. Currently, Walters oversees more than 800 representatives who she said are also uneasy about the matter.
When we went in the question and answer session on Friday we thought they would have provided us with some more information, but when we asked the questions they tried to answer them from the letter that was emailed and that was not enough, she stated.
All they're saying is that they are closing so that they can focus on the US market, Walters added.
Avon is one of the world's largest direct sellers of beauty supplies and supports 6.4 million representatives in over 100 countries. The 128-year-old beauty company, known for products such as Skin-So-Soft and ANEW skincare, allows representatives the freedom to market their products directly to customers, ultimately giving them the flexibility to determine their working hours.
It is devastating because we have a lot of representatives who are in a steady job but still look towards this because the job may not be able to cover all their expenses, Walters said.
The Business Standard Reports
Editors note: Trying to recruit into your company via the comments on thie article is spam and will result in being banned from the site.