CVSL Announces Proposed Public Offering Of Common Stock
February 26, 2015
By Tina Williams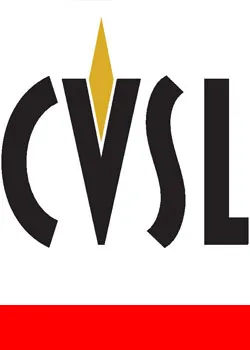 CVSL Inc. (CVSL) (CVSL or the Company) today announced that it intends to offer for sale shares of its common stock in an underwritten public offering.
The Company intends to use the net proceeds from this offering for the acquisition of other businesses that it believes are synergistic with its current businesses, including up to $5,515,731 to acquire Kleeneze Limited, and for general working capital purposes, including ongoing operations, expansion of the business and further research and development. The offering is subject to market conditions, and there can be no assurance as to whether or when the offering may be completed, or as to the actual size or terms of the offering.
Aegis Capital Corp. is acting as sole book-running manager for the offering.
Feltl and Company is acting as lead co-manager.
The offering is being made pursuant to a shelf registration statement that the Company previously filed with the Securities and Exchange Commission (the SEC) and which became effective on January 15, 2015. A preliminary prospectus supplement and accompanying prospectus relating to the offering will be filed with the SEC and will be available on the SEC's website located atwww.sec.gov.
Copies of the preliminary prospectus supplement and the accompanying prospectus relating to this offering may be obtained, when available, from Aegis Capital Corp., 810 7th Avenue, 18th Floor, New York, NY 10019 or via telephone at 212-813-1010 or email:[email protected].
This press release shall not constitute an offer to sell or the solicitation of an offer to buy these securities, nor shall there be any sale of these securities in any state or other jurisdiction in which such offer, solicitation or sale would be unlawful prior to the registration or qualification under the securities laws of any such state or other jurisdiction.
Further information regarding the offering is contained in the Company's Current Report on Form 8-K to be filed with the SEC and which may be accessed at www.sec.gov
About CVSL Inc.
CVSL is a growing group of micro-enterprise companies that connect social media networks into an ever-expanding virtual community of social commerce.
CVSL companies currently include The Longaberger Company, a 42-year old maker of hand-crafted baskets and other home décor items;Your Inspiration At Home, an award-winning maker of hand-crafted spices and other gourmet food items from around the world; Project Home, a direct seller of Tomboy Tools, a line of tools designed for women as well as home security systems; Agel Enterprises, a global seller of nutritional products in gel form as well as a skin care line sold under the Ageless brand, operating in 40 countries; Paperly, which offers a line of custom stationery and other personalized products; My Secret Kitchen, a U.K.-based seller of gourmet food products; and Uppercase Living, which offers an extensive line of customizable vinyl expressions for display on walls in the home. CVSL and Kleeneze Limited, an entity which offers a variety of household goods in the United Kingdom and Ireland, have recently signed a definitive purchase agreement, which is subject to customary closing conditions.