CVSL Signs Agreement To Acquire Kleeneze
February 6, 2015
By Tina Williams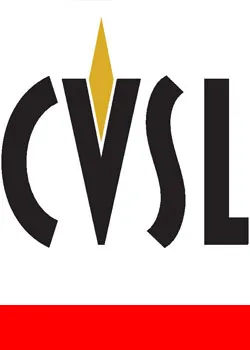 CVSL Inc. announced today that it has signed an agreement to acquire Kleeneze, a United Kingdom-based direct-to-consumer company. The consummation of the acquisition is subject to certain conditions, including approval by the New York Stock Exchange MKT.
Kleeneze is one of the U.K.'s longest-operating, largest and best-known direct-to-consumer businesses. Founded in 1923, the company has grown into a community of more than 7,000 independent distributorships, offering a wide variety of several thousand cleaning, health, beauty, home, outdoor and other products to customers across the U.K. and Ireland. Kleeneze is a founding member of the U.K. Direct Selling Association.
Under the terms of the agreement, CVSL will purchase 100% of the shares of Kleeneze from Findel PLC. Both the CVSL and Findel boards have approved the terms. It is anticipated that closing will take place by the end of the First Quarter.
Kleeneze has an extensive product line, a nearly century-long heritage, a well-known brand and a robust presence throughout the U.K. We believe Kleeneze will be an outstanding addition to our CVSL family of companies, said John Rochon Jr., CVSL's vice chairman and head of its investment committee. Kleeneze gives CVSL a very significant presence in the U.K. and represents an important step forward in CVSL's international expansion.
Becoming part of the CVSL family of companies will open an important and exciting new chapter in the long, distinguished history of Kleeneze, said Lisa Burke, Managing Director of Kleeneze. This will allow us to be part of a global, public company, while at the same time maintaining our own unique identity. We view this as the best of all worlds, she added.
Commenting on the transaction, Roger Siddle, CEO of Findel, said: CVSL represents a natural home for Kleeneze. We believe that this transaction is in the best interests of both Findel and Kleeneze, allowing Kleeneze to benefit from the extensive expertise and support of CVSL whilst allowing Findel to focus its resources on growing its core businesses.
More
With the addition of Kleeneze, CVSL will include nine companies. The combined trailing 12 month revenue of CVSL and Kleeneze, based upon the most recently reported results, as of September 30, 2014, was over $180 million.
About CVSL
CVSL is a growing group of direct-to-consumer companies that connect social media networks into an ever-expanding virtual community of social commerce. Within CVSL, each company retains its own separate brand identity, sales force and compensation plan. CVSL companies currently include The Longaberger Company, a 42-year old maker of hand-crafted baskets and other home decor items; Your Inspiration At Home, an award-winning maker of hand-crafted spices and other gourmet food items from around the world; Project Home, a direct seller of tools designed for women as well as home security systems; Agel Enterprises, a global seller of nutritional products in gel form as well as a skin care line, operating in 40 countries; Paperly, which offers a line of custom stationery and other personalized products; My Secret Kitchen, a U.K.-based seller of gourmet food products; and Uppercase Living, which offers an extensive line of customizable vinyl expressions for display on walls in the home.