FITTEAM Launches Into Direct-Selling
February 11, 2015
By Tina Williams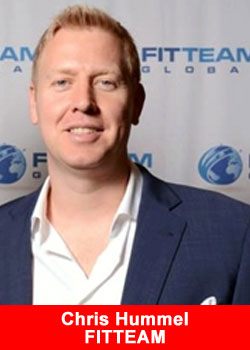 Years ago Chris Hummel was mentioned in The Empowerment Column in the Las Vegas Informer as regarded by thousands as legendary in his achievements in network marketing. When Chris decides to move thousands are known to follow. Chris has made one last move founding FITTEAM GLOBAL.
Chris is known for empowering people through personal and leadership development. He has been a top field leader in multiple companies and has built multimillion-dollar sales teams worldwide. He is passionate about family, health, wellness, fitness, travel and helping people achieve financial independence.
If you would want someone to coach you to play basketball you would want Michael Jordan. If you want some to teach you how to build a large organization and sustainable income in this industry you want Chris Hummel. He is gifted with vision. He can see things long before others do. – Co-Founder Dr. Dan Ribley
FITTEAM is committed to improving lives globally by providing a vehicle for people to get "FIT" physically, financially, spiritually, emotionally and socially.
Through a large group of unique associations, FITTEAM has positioned itself on the cutting edge of products and services that will continue to be forward thinking, life changing and make a difference for people around the world.
FITTEAM uses the most powerful marketing model on the planet to connect its customers and affiliates who share in the opportunity to use impactful products, create part-time or full-time income, undergo personal development, bring about social awareness and participate in charitable events.
FITTEAM will convey a message of hope in all aspects of life by demonstrating powerful steps that large numbers of people can take individually in order to create a positive change collectively.