ForeverGreen 280% Growth In the Middle East and Africa
February 27, 2015
By Nicole Dunkley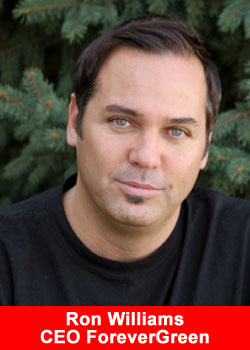 ForeverGreen Worldwide Corporation, a leading direct marketing company and provider of health-centered products, announced enormous growth in the Middle East and Africa for January 2015. From January 2014 to January 2015, sales in the region increased by more than 280%.
ForeverGreen is taking advantage of unprecedented opportunities in a number of emerging markets in the Middle East and Africa by registering our products and establishing on-the-ground logistics in key countries like Ghana, Nigeria, Ivory Coast, Uganda, Tunisia and Morocco.
As a result, we have experienced tremendous growth in our member base in these countries as well as Kenya, Rwanda, South Africa and Algeria, said Joe Jensen, Vice President of Sales.
Additionally, Romeo Andriafanomezana, International Operations Manager with ForeverGreen, will be traveling throughout Africa in the coming months to arrange regional shipping and train staff and new members, enabling ForeverGreen to continue its rapid growth in the region.
This month, in February 2015, we are expecting sales to grow 200% month over month, continuing the strong trend started in January. Getting our product registered in a number of countries will dramatically increase our marketing abilities and, as a result, our sales. By offering improved logistical support and better access to leaders in management, we anticipate the region will have great growth margins in 2015, said Mr. Jensen.
The anticipated growth in the Middle East and Africa will help ForeverGreen to meet or exceed $90-$100 million in revenue for 2015.
About ForeverGreen
ForeverGreen Worldwide Corporation develops, manufactures and distributes an expansive line of all natural whole foods and products to North America, Australia, Europe, Asia and South America, including their new global offerings, PowerStrips, SolarStrips and BeautyStrips. They also offer Azul and FrequenSea, whole-food beverages with industry exclusive marine phytoplankton, the Versativa line of hemp-based whole-food products, immune support and weight management products, Pulse-8 powdered L-arginine formula, TRUessence Essential Oils and Apothecary, 24Karat Chocolate and an entire catalog of meals, snacks, household cleaners and personal care products.