Gano Life Not Paying Out Commissions?
February 14, 2015
By Team Business For Home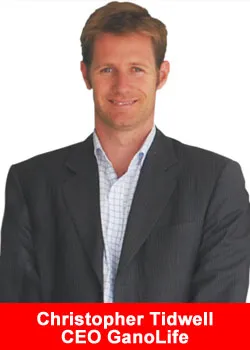 Top Earners Matt Tucciarelli and Scott E. Mercker resign from Gano Life according to a message on their facebook because of nonpayment in the amount upwards of USD$200,000.
To my many friends and partners to whom this may concern:
This past year has seen a tremendous amount of hardship for our business partners, families and friends within our Gano Life global business. We've seen several top leaders and many loyal affiliates leave the company. In spite of this, we've taken the high road in trying to work things out with Gano Life management.
Unfortunately, to no avail. I'm posting my company resignation letter, which speaks for itself. If you are part of Creating Greatness and wish to contact me to discuss options moving forward, please do so via Facebook private message. Rest assured, Creating Greatness is alive and well and is continuing to Create Greatness in peoples lives worldwide! Onward – Boom Baby!
February 5, 2015
Re: Resignation from GanoLife International, Inc.
Attention: Joven Cabasag, CEO, Christopher Tidwell, President.
Mr.'s Cabasag & Tidwell, effective immediately, Creating Greatness Institute, Inc., advise you on this day, February 5, 2015, of our resignation of any and all contracts that hold our signatory with GanoLife, GanoLife, LLC., GanoLife, Inc. and or any additional contracts between us and your GanoLife companies.
The basis of our decision: Documented findings and personal knowledge of your egregious acts and actions, individual and combined lies, deceit, mismanagement, and outrageous fiduciary neglect on behalf of your GanoLife Int'l independent affiliates and complete and utter dishonor to those of us who believed in your course and direction in transitioning our affiliates and customers over from Gano Excel to Gano Life prior to officially opening Gano Life on October 22, 2012 through today.
The above mentioned reasons point directly at you in your deceptive planning and coercion, hurting many thousands of good, honorable people who trusted you to be truthful and honest, only to find our businesses and lives severely damaged and or in cases like ours, irreparably destroyed when directed by you to transfer our successful and thriving Gano Excel business to your Gano Life company.
For us personally, our families and business partners, our once thriving and growing Multi-million dollar businesses, with you as fiduciary, now lay in shambles. We hold you personally responsible for its demise per your deceit and greed in the way you coerced and deceived us in this entire GanoExcel vs. GanoLife fiasco.
From a financial standpoint, although you continue to receive new and residual sales every day from our business in Regions 1, 2 and 3, you arbitrarily removed the accounting for all USA affiliates to see our Region 3 tracking, accounting and income to be contractually paid by you to us on a monthly basis. Before these egregious actions to hide our earnings from our view, we could confirm nonpayment to our company from you in the amount upwards of USD$200,000.
It continues to escalate higher every day but only for your eyes to see and access only into your bank account. It has been 12 calendar months since we have received commissions due from you in Region 3. Now Region 2 & Region1 commissions are in arrears as well.
Equal to worse, customer backorder complaints have accumulated for months and have become overwhelming. You are charging our customers in full but yet sending IOU's in their shipments for products you do not have in stock.
For the record, the final straw fell for us yesterday. Matt was contacted by your attorney, who is also counsel for him and other GanoLife affiliates embroiled in a lawsuit filed in California court against you and them by Gano Excel. Mr. Ecoff's urgent call and text message was to inform Matt that he was stepping down as legal counsel in the lawsuit. He advised that he has no choice but to file a motion of removal with the court, due to nonpayment from you. Another promise you have broken to those of us who trusted your word the most. Now, each must acquire and pay for their own legal counsel to defend themselves.
Many thousands of good, honest, upstanding and hardworking people from South America to Central America to Mexico, the United States and Canada are hurting. To them, our hearts hurt for their losses. We believe that they will, in time, find a new direction and company to protect their business with honor and integrity.
As for us, We'll remain eternally saddened by the events that have led to our resignation today from the past 5 years of hard work for what could have been and should have remained a tremendous success for us all had it not been for the above mentioned actions on your part.
On the other hand, it is time to move on. We can no longer support your agenda, whatever it truly is to be, no one knows but you. We have vetted many business options, companies and fiduciaries and have made our decision to go in a new and exciting direction. We are thankful to have found such a company and leadership of honor, integrity and opportunity to call home for our current and future business partners, our families and ourselves.
Sincerely,
Creating Greatness Institute, Inc.
Matt Tucciarelli Scott E. Mercker
Orlando, Florida USA. Louisville, Kentucky USA.
407.257.3844 502.419.9005