Herbalife Analysts Slash 2015 Projections By 30%
February 26, 2015
By Tina Williams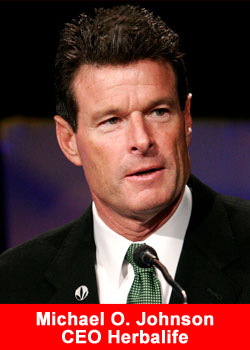 The NY Post Reports: Even one of Herbalife's most bullish analysts believes 2015 will be a tough year for the controversial company.
After meeting with management at a conference in Orlando, Fla., last week, Barclays analyst Meredith Adler slashed her 2015 earnings forecast for the diet-shake company by almost 30 percent.
Adler's new projection is 25 percent lower than Herbalife's latest guidance in early November, when the company reported a steep decline in profit and cut its outlook for this year.
Currency woes are a big part of Herbalife's problem. Some 80 percent of its sales are in international markets, and the dollar's strength in Russia, Brazil and Europe will be a big drag on earnings in the fourth quarter of 2014 and all of 2015, Adler wrote.
Herbalife will earn $322 million in 2015, down from $503 million in 2014, according to Adler. In 2016, she is looking for a smaller decline, to $309 million.
Adler also expects turmoil in Herbalife's recruitment machine to continue to pummel earnings. The majority of Herbalife's independent distributors quit each year, so it needs a steady stream of new recruits.
The company has been under attack from billionaire short seller Bill Ackman for the past two years. He says Herbalife is a pyramid scheme that will finally collapse in 2015, betting $1 billion on its demise. Herbalife denies the accusations.
Ackman also claims Herbalife salespeople make false income and health claims.
In an apparent response to the criticism, Herbalife is adopting "more stringent rules" on what distributors can say about the company's "benefits as a business and a product," which is cutting sales, Adler said.
Shares, which have fallen by 57 percent in the past year, rose 47 cents to close at $31.24 on Friday.