Law Firm Investigating Potential Claims On Behalf of Medifast, Inc. Stockholders
February 6, 2015
By Tina Williams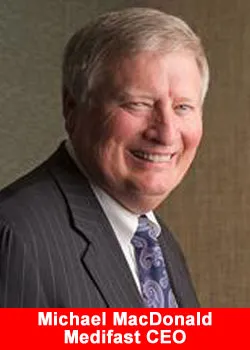 Kirby McInerney LLP is investigating potential claims against the Board of Directors of Medifast, Inc. ("Medifast" or the "Company") MED, -0.36% concerning the improper compensation of the Company's executives.
Medifast's key executive compensation increased drastically from approximately $2.12 million in 2012 to approximately $12.11 million in 2013. This is an especially significant increase given the fact that key executive compensation was under $2 million for each year from 2009 to 2011. While the key executive compensation has increased dramatically, there has not been any significant increase in the Company's stock price.
If you are a Medifast stockholder and wish to obtain additional information, please contact J. Brandon Walker, Esq. by email at [email protected], or telephone at (212) 699-1145, Melissa Fortunato, Esq. by email at [email protected], or telephone at (212) 699-1141, or toll free at (888) 529-4787, or by filling out this contact form. There is no cost or obligation to you.
Kirby McInerney LLP is a New York-based law firm concentrating in securities, whistleblower, antitrust and consumer litigation.