ViSalus Co-Founder Blake Mallen Reveals a New Business Model
February 7, 2015
By Team Business For Home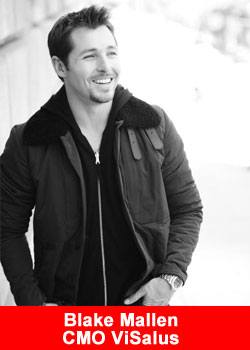 ViSalus Co-Founder and Chief Marketing Officer Blake Mallen discusses his outlook for 2015.
From tripling charity donations, to a new business model, to making available a 6% equity program, to international expansion investments.
It's clear to see why the future for ViSalus looks bright.
ViSalus is a healthy lifestyle company committed to transforming life, health and prosperity around the world by creating meaningful connections, supporting physical transformations, and promoting entrepreneurial freedom. Through their flagship program, The Challenge, ViSalus has developed a leading platform for achieving weight-loss and fitness results.
Founded in 2005, ViSalus develops innovative weight-management products and nutritional supplements that it markets and sells direct-to-consumers through an international sales force of independent Promoters. ViSalus offers its products in North America under the ViSalus® brand and in Europe under the Vi™ brand.
https://www.youtube.com/watch?v=qAkWi3aESU8
ViSalus is headquartered in Troy, Michigan, with offices in Los Angeles and throughout Europe. For more information about ViSalus, visit Vi.com and follow the Vi-Community on Facebook (Facebook.com/Vi) and Twitter (@ViSalus).