Young Industry Leaders Join Modere
February 5, 2015
By Team Business For Home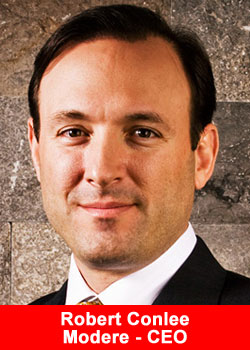 Modere welcomes young entrepreneurs, Nathaniel Vincent-Nelson, Kyle Lee Weber and Nick Gomez into its global network of distributors.
Nick, Kyle & Nathan are well known for being ambitious young networkers, speakers and trainers after each reaching top ranks in their previous company in record time.
Together, they created 'The Success Entourage' to provide a 'one for all, all for one' type of culture for people and leaders of all types to be included in.
When asked about their decision to join Modere, all three founders of 'The Success Entourage' had this to say:
What initially attracted us to this company was the brand itself, it is clean, stylish and modern, but there was so much more.
What solidified the decision for us was that not only is Modere a modern brand with the right look and feel, but it is the transformation of one of the true legacy companies in the industry, a 27 year old, 300 million dollar per year company (Neways).
Joining Modere is going to allow our team to accomplish things they have never yet been able to. Because of the infrastructure and dependability we can focus on long term success.
There is honest opportunity here regardless of background or pedigree: the products here are completely relevant. Patented, safe, affordable lifestyle essentials that 100% of households use daily, we feel so good about that.
Nathaniel Vincent-Nelson, Kyle Lee Weber, Nick Gomez
Modere is run by CEO Robert Conley, who has had an exemplary 20+ year career in direct sales with extensive experience as one of the early pioneers of Asian markets for 16 years with one of today's billion dollar company's. Robert has teamed with Justin Serra, GM of North America and branding savant Robert Finnigan.
Modere is currently open in USA & Korea with over 20 more fully operational markets transforming in the coming years.
Kyle, Nick & Nathan assert that they have found a home with Modere, 'We couldn't be more excited to partner with 'the 2 amigos, Ricky Villanueva & Payton Parnegg. If a leader is looking for the whole package, leadership, international footprint, stability, great products and a true customer driven business model, it's worth looking at Modere.
About Modere
Modere is an innovative new company from Springville, Utah, USA that is the transformation of Neways, a 300 million dollar per year direct selling company. Using the global infrastructure of one of the true 'legacy' companies in direct sales that pioneered affordable, safe, non-toxic products, combined with a multi-decade track record of paying commission checks, manufacturing and delivering premium products, it has provided a unique opportunity to take the appropriate time & resources needed to create something completely unique.
The result is Social Retail, an industry that Modere sees itself being the pioneers of, capitalizing not only on the direct selling world, but also the massive shift in retail that is changing the landscape of our economy.