CVSL Funds And Closes Acquisition Of Kleeneze
March 26, 2015
By Tina Williams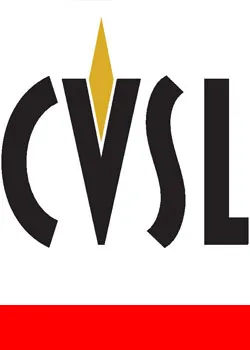 CVSL Inc. [NYSE MKT: CVSL] announced today that it has successfully funded and closed its previously-announced acquisition of Kleeneze, one of the UK's longest-operating, largest and best-known direct-to-consumer businesses. With the addition of Kleeneze, CVSL's business portfolio expands to nine companies.
The most recently reported revenue of Kleeneze and CVSL combines for over $180 million.
We are pleased that this latest addition to the CVSL federation of direct-to-consumer companies is now complete, said John Rochon Jr., CVSL's vice chairman and chief financial officer. We have said that our 2015 priority is to continue making acquisitions. This represents another step forward in our buildup strategy.
CVSL has purchased 100% of the shares of Kleeneze from Findel PLC for a total consideration of $5.1 million. The consideration included $3 million of senior debt provided by HSBC Bank PLC. The remainder was funded by a net cash contribution by CVSL of approximately $785,000 after deducting cash delivered with Kleeneze at closing.
Founded in 1923, Kleeneze has grown into a community of more than 7,000 independent distributorships, offering a wide variety of several thousand cleaning, health, beauty, home, outdoor and other products to customers across the U.K. and Ireland.
About CVSL
CVSL is a growing federation of direct-to-consumer companies. Within CVSL, each company retains its own separate brand identity, sales force and compensation plan.
CVSL companies currently include The Longaberger Company, a 42-year old maker of hand-crafted baskets and other home decor items; Your Inspiration At Home, an award-winning maker of hand-crafted spices and other gourmet food items from around the world; Project Home, a direct seller of tools designed for women as well as home security systems; Agel Enterprises, a global seller of nutritional products in gel form as well as a skin care line, operating in 40 countries; Paperly, which offers a line of custom stationery and other personalized products; My Secret Kitchen, a U.K.-based seller of gourmet food products; Uppercase Living, which offers an extensive line of customizable vinyl expressions for display on walls in the home; and Kleeneze, a UK-based seller of cleaning, health, beauty, home, outdoor and a variety of other products.
CVSL also includes Happenings, a lifestyle publication and marketing company.
Cautionary Note Regarding Forward-Looking Statements:
This press release contains forward-looking statements that involve risks and uncertainties. All statements other than statements of historical fact contained in this press release are forward-looking statements.