ForeverGreen Expands Presence In Brazilian Market
March 27, 2015
By Nicole Dunkley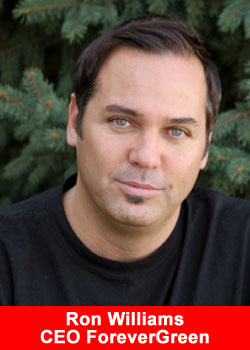 ForeverGreen Worldwide Corporation, a leading direct marketing company and provider of health-centered products, announced it is acquiring strategic resources and relationships.
By creating these new connections, ForeverGreen can now utilize existing infrastructure and registrations for expanding its business throughout this market.
According to Direct Selling News, Brazil has broken into the top five direct selling markets in the world and is now a $14 billion a year industry. Brazil accounts for 8% of the global market, and its largest categories of product sales include personal care products, followed by food products.
We are excited to bring this new opportunity to those building ForeverGreen businesses in Brazil. As one of the leading countries in our industry, Brazil will be an important springboard towards reaching the visibility and long term goals of our company.
Each step we make toward solidifying our presence within new markets establishes us as a sustainable and formidable company within our industry. We look forward to the opportunities for success these resources open for our Member base and the increased revenue it will bring on for the company, stated President Brenda Huang.
About ForeverGreen Worldwide
ForeverGreen Worldwide Corporation develops, manufactures and distributes an expansive line of all natural whole foods and products to North America, Australia, Europe, Asia, Africa and South America, including their new global offerings, PowerStrips, SolarStrips and BeautyStrips. They also offer Azul and FrequenSea, whole-food beverages with industry exclusive marine phytoplankton, the Versativa line of hemp-based whole-food products, immune support and weight management products, Pulse-8 powdered L-arginine formula, TRUessence Essential Oils and Apothecary, 24Karat Chocolate and an entire catalog of meals, snacks, household cleaners and personal care products.