Julian Doan 27-Year-Old Leader From Southern California Joins Vemma
March 4, 2015
By Tina Williams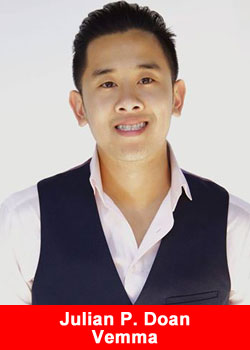 Twenty-seven-year-old Julian Doan has already accomplished what few entrepreneurs have in a lifetime.
With a self-described six-figure income already under his belt, the SoCal business leader says he's decided to make a big switch from one company to another: Vemma Nutrition Company. We sat down with Julian to find out what attracted him to Vemma and his secrets for success in the network marketing industry.
BFH: Why did you decide to join Vemma?
JD: "I joined Vemma because I was looking for something my team and I could be excited about again. We wanted to be a part of something big and special and that's what I saw in Vemma, and the rebranding of YPR to the "Young Professional Revolution."
The last three years with my previous company was a great learning experience and taught me a lot about leadership; what I wanted to stand for and what I didn't. I developed a lot of amazing relationships that I hope to keep and continue to nurture despite whatever company we might be in.
With Vemma, I loved the products and been using them since 2009, and with the new Bode Build product, it's a game changer. Products that when you consume create an emotional response that people won't forget. That, combined with the friendship I've had with Star Ambassador Jed Buenaluz for the past three years, a gentlemen I know I can run with in the trenches and build internationally in 50 countries who will be there as a friend and business partner, and the Alkazin family, Tom, Bethany and Brad with their experience and wisdom, is a winning combination."
BfH: Julian, what's the secret to your success?
JD: "The secret to my success had nothing to do with the mechanics of how to build the business; I've seen so many leaders succeed in this industry building the business so many different ways with so many different systems. It frustrates me when leaders or company's try to limit their people.
My success came when I redesigned the underlying assumptions out of which I lived my life in such that I experienced a profound shift in my ability to relate to myself and others, empowering me to fully engage my heartfelt commitments with freedom and passion. I realized that I was already whole and complete and wasn't missing anything. I operated my life and business based on abundance instead of scarcity, and it grew."
Jed Buenaluz and Julian Doan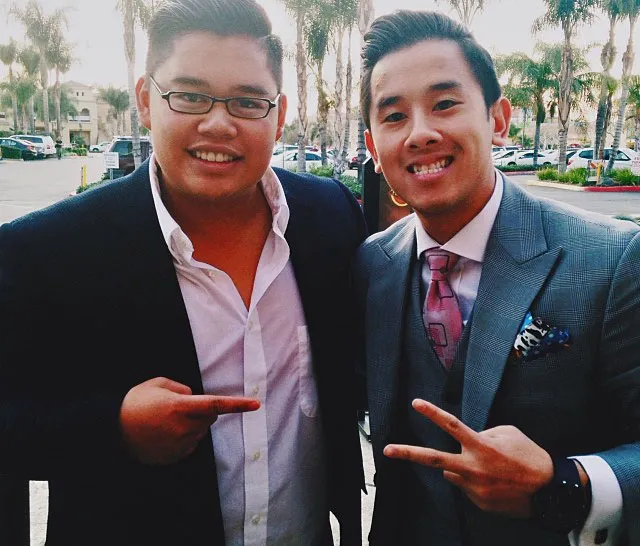 BfH: What is the key to duplication?
"The key to duplication in my opinion is realizing that everyone else is also whole and complete, and shifting their conversations on how they view themselves. Once they get that, they truly become committed into their future and they'll figure out the actions."
BfH: What does the "YPR" mean to you?
JD: "YPR to me means way more than "Young Professional Revolution," it's a movement—a movement where the members are not only interested in advancing the business and lives of its own members. It's a movement that stands for a worldwide vision. It's a movement that will be known all around the world. YPR stands for ending the context of scarcity thinking and attitude across the world within our lifetimes. I'm talking about actually shifting, worldwide, out of a play-safe/ me first mentality that currently pervades our lives, our families, our organizations, our communities, and the world. YPR stands for the end of scarcity-based living."
BfH: What drives you?
JD: "What drives me is my purpose in supporting people in fulfilling their purpose, in giving people the opportunity to create and define who they are, what they stand for and committing to be, do, have whatever they choose no matter their back ground or past."
BfH: What advice would you give someone joining network marketing, but, more importantly, Vemma?
JD: "To realize that you are just as good as the top earners in the company, but no better than the newest Affiliate, and that you're entitled to nothing in life except what you choose to create."
BfH: Anything else you would like to add?
JD: Yes. If you're out there and you can relate to what I said, or you're looking for a home, or you've always wanted to work with me, I encourage you to connect with me and let's work together. If you use to be in Vemma and left like I did, but still have Vemma in your heart, I encourage you to give it another shot and I'll tell you the same thing Vemma Founder and CEO BK Boreyko said to me Welcome back home.