LIMU Plans International Expansion
March 8, 2015
By Tina Williams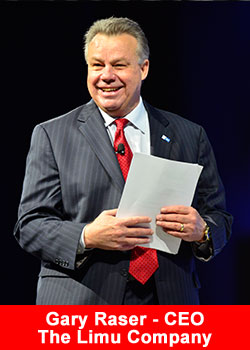 At its recent International Convention in Memphis, Tennessee, LIMU announced plans to expand to a number of Latin American markets in 2015.
Founder, President and CEO Gary Raser confirmed that international expansion is already well underway, with LIMU expected to be in four new markets by July. Those countries include Colombia, Peru, Chile and Ecuador. The planning process to open LIMU in Mexico has also begun.
Our hugely successful launch of LIMU Latino in the U.S. and Puerto Rico has shown there is tremendous interest in our company with the Hispanic market. That strong momentum is now leading us to a number of new international markets that have strong Latino leaders and share common cultural and linguistic ties with our current Latino Promoters," says Raser. "We expect very significant business-building growth in these new markets, as we further expand LIMU's footprint in Latin America.
With the addition of top industry Latino leaders including multi-million dollar earners and high-profile industry veterans Freddy & Catherine Melero – LIMU Promoters who achieved the 200K rank in just 45 days – the company has already created strong business in the North American Latino Market. Dubbed LIMU LATINO by the Meleros and their rapidly growing group of Latino leaders based in Puerto Rico, Florida, Texas and California, LIMU LATINO formally launched at the International Convention and will now extend to additional markets.
"We are thrilled with the incredibly fast start that our LIMU LATINO initiative has had in our current markets, and this expansion will provide even greater impetus to our growth," said Melero. "We are already getting strong interest from top industry leaders in those countries and their enthusiasm will no doubt feed the explosive LIMU growth we see every day. We are thrilled to be extending our reach into all of these important Latin American markets."
About LIMU
Founded in 2004, and profitable and debt-free from day one, Gary J. Raser created LIMU to help struggling families change their financial futures and stop living paycheck to paycheck. Providing entrepreneurs with exclusive and proprietary Fucoidan-rich products made in the USA, this leading direct sales company also offers each person a unique opportunity to create their personal LIMU Experience and Be more.
Award-winning branding and marketing materials support LIMU Promoters, and state-of-the-art technology platforms make it easy for Promoters to share the LIMU Experience and build strong global businesses. With over 1,200 independent, third-party, unsolicited studies on its super-nutrient Fucoidan – available on pubmed.gov – the company is the acknowledged category-creator and worldwide leader for LIMU products.
LIMU and the LIMU logo are registered trademarks of The LIMU Company, LLC in the U.S. and other countries.
For more information, please visit: www.thelimucompany.com and www.yopros.com
Follow LIMU on Facebook, Twitter, YouTube and Instagram:
https://www.facebook.com/LIMUco
https://twitter.com/LIMUthecompany
https://youtube.com/LIMUcompany
https://www.instagram.com/theLIMUcompany
Source
LIMU