Mark Yarnell, Famous Author Of 'Your First Year In Network Marketing', Passes Away
March 4, 2015
By Tina Williams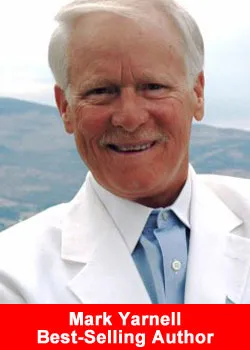 Mark Yarnell the popular author of YOUR FIRST YEAR IN NETWORK MARKETING passed away last night. He was 65 years old.
About Mark Yarnell
Mark Yarnell is an accomplished author, orator, and international business leader with decades of applied network marketing experience. He has built an international distribution organization of more than 300,000 marketing representatives in twenty-one countries.
Mark has delivered presentations and speeches throughout North America, Europe and Asia and has authored and published several bestsellers, including Your First Year in Network Marketing and several additional books about network marketing and success principles.
As a respected advocate of the Network Marketing Industry, Mark was the first and only person from Networking to serve as Contributing Editor to Success Magazine. He and Dr. Charles King of Harvard University created the first certification course in Network Marketing taught at the University of Illinois, Chicago and in Seoul, Korea since 1993.
Mark has been honored and recognized internationally with numerous awards in the industry, including the American Dream Award, and was named the Greatest Networker in the World by Upline Magazine.
Mark has been indoctrinated into the Network Marketing Hall of Fame and has founded and supported a variety of charitable organizations. He founded both The Eagles, a literacy organization for penitentiary inmates and the School of Sobriety, the only free treatment program in Nevada for alcoholics and addicts. His charitable work earned him the Nevada Philanthropist of the Year Award from the Washington Times.
Mark and his wife Valerie reside in the beautiful mountains of British Columbia Canada. They have recently published two books – How to Become Filthy Stinking Rich Through Network Marketing and The Lotus Code: Timeless Wisdom for Accelerated Prosperity.
Mark continues his passion for building a networking organization, delivering keynote addresses, reading and writing on a daily basis, paragliding and fly fishing.