Mary Kay Goes After Web Giant RetailMeNot
March 30, 2015
By Tina Williams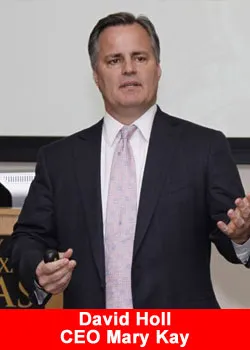 RetailMeNot has prepared a statement claiming it believes to be in compliance with the law, but that the company is prepared to fight back in the suit.
"RetailMeNot, Inc. takes concerns related to third party intellectual property very seriously," the prepared statement said. "RetailMeNot, Inc. continues to believe that it operates in compliance with law and in the best interests of consumers and its retail partners by aggregating information to help shoppers save money using its websites and mobile apps.
"RetailMeNot, Inc. believes the allegations in this lawsuit are without merit and intends to vigorously contest this matter."
Original Post: Cosmetics retailer Mary Kay has filed a lawsuit in federal court against digital coupon giant RetailMeNot, claiming the company is soliciting coupons for the cosmetic company without its consent.
Mary Kay says in the suit, filed on Friday in U.S. District Court in Dallas, that it does not provide digital deals, offers and coupons for publication on RetailMeNot and has not authorized or permitted the site to list deals, sales or codes using its name or likeness.
Addison-based Mary Kay is seeking a permanent solution barring Austin-based RetailMeNot from using its name, slogans, website, etc. as well as an unknown dollar amount in damages and court fees.
The cosmetics company is charging RetailMeNot with trademark infringement, unfair competition, false advertisement, trademark dilution and unfair competition.
Mary Kay believes that by listing these coupons, RetailMeNot "misleads consumers" to believe that the two companies have a relationship to sell products at a reduced price. It claims this practice has only confused consumers of its products.
Mary Kay sells its products in a direct-sales method and not directly to consumers, in stores or online.
The company claims RetailMeNot compromises this sales method by offering online coupons for its products. The site offers at least two types of digital "sales" and "codes" related to Mary Kay on its website, both including "unauthorized" links to MaryKay.com.
The suit includes a screenshot of a Google search for "Mary Kay coupons" with the top links sending users to the RetailMeNot website.