Nu Skin Receives Approval For Additional City In China
March 26, 2015
By Nicole Dunkley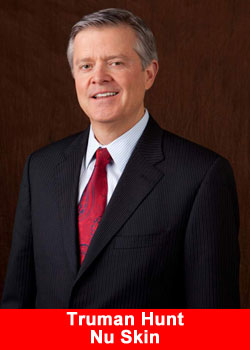 Nu Skin Enterprises, Inc. (NYSE:NUS) recently announced it has received approval from China'sMinistry of Commerce for the company to commence direct selling activities in Shaoxing City in Zhejiang Province.
Nu Skin is now licensed in 30 cities in 19 provinces and municipalities. The licensing process included a review of the company's operations.
According to the Shaoxing City government, the city's population was more than 6 million in 2013.
We believe the government's approval of our application is a reflection of our ongoing commitment to work cooperatively with China to ensure healthy, long-term growth of our business, said Truman Hunt, president and chief executive officer. We believe in the potential of China's large and growing market and look forward to expanding our footprint in the country.
About Nu Skin Enterprises, Inc.
Nu Skin Enterprises, Inc. demonstrates its tradition of innovation through its comprehensive anti-aging product portfolio, independent business opportunity and corporate social responsibility initiatives. The company's scientific leadership in both skin care and nutrition has established Nu Skin as a premier anti-aging company.
The company's anti-aging products feature the new ageLOC line of products including ageLOC Tru Face Essence Ultra firming serum, the ageLOC TR90 weight management and body shaping system, ageLOC R2 nutritional supplement, and ageLOC Transformation daily skin care system. A global direct selling company, Nu Skin operates in 53 markets worldwide and is traded on the New York Stock Exchange under the symbol NUS. More information is available at https://www.nuskin.com.