Reliv Down 19.8% In Q4 – 2014 To $14.1Million
March 11, 2015
By Nicole Dunkley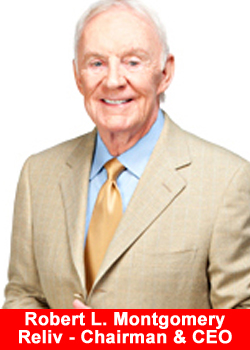 Reliv International, Inc, a maker of nutritional supplements that promote optimal health, today reported its financial results for the fourth quarter and full year of 2014.
Reliv reported net sales of $14.1 million for the fourth quarter of 2014, compared with sales of $17.4 million for the fourth quarter of 2013. U.S. sales decreased by 19.8 percent for the quarter compared with the same quarter in 2013.
A significant portion of the decline in U.S. net sales was due to a promotion launched in fall 2013 that lowered the sales volume level needed to qualify as a Master Affiliate in the United States.
This resulted in a shifting of and reduction in requalification orders that would normally be received in January 2014 to the fourth quarter of 2013. International sales for the quarter decreased 16.0 percent. A strengthening U.S. dollar compared to the year-ago quarter accounted for 4.0 percent of the decline.
Reliv reported net sales of $57.3 million for 2014 compared with net sales of $68.2 million in 2013. U.S. net sales decreased from $53.7 million to $43.3 million. As previously noted, some of that decline can be attributed to the promotion launched in fall 2013.
Net sales in Reliv's foreign markets for 2014 decreased 3.7 percent compared with net sales for 2013. Europe once again topped all international markets with $8.3 million in net sales, an increase of 4.4 percent over 2013.
Net income for 2014 was $725,000 compared with $777,000 in 2013. Earnings per diluted share were $0.06 for both 2014 and 2013. Net income for 2014 was favorably impacted by the income tax benefit in the European subsidiary as previously noted. Income from operations for 2014 was $96,000 compared to $1.5 million in 2013.
Selling, general and administrative expenses were $25.0 million versus $27.8 million in 2013, as cost reductions implemented in the latter half of 2014 helped offset the impact of the sales decline.
In 2014 Reliv completed a series of critical transitions in our distributor compensation plan, our corporate leadership, and our product line, coupled with a cost containment initiative, to better position the company for future growth, said Robert L. Montgomery, Chairman and CEO of Reliv. This process has come with anticipated adjustments. Yet after recording net losses in each of the first two quarters of 2014, we achieved profitability in both the third and fourth quarters. We believe the return to profitability is evidence that the transitions and cost containments initiated by Reliv are gaining traction.
Reliv started 2014 by announcing that reduced profit level qualifications for distributors would remain in place in Reliv's compensation plan. First introduced as a promotion in the final months of 2013, the lower qualifications were embraced by distributors, Montgomery continued.
We believe as the strategy to increase focus and promotion of the Reliv business opportunity gains traction, the ability for distributors to access the highest profit level at these qualification levels will result in an increase in new distributors. Marketing and promotional strategies have been developed that are consistent with this goal.
Montgomery added: With the acquisition of the LunaRich technology, Reliv's marketing efforts in recent years focused on consumer education and establishing Reliv as the Nutritional Epigenetics Company. With our product and science messaging in place and our competitive advantage established, we are focused on the Reliv business opportunity. We believe we now have all elements in place — field development, corporate leadership, product focus and business plan — for this strategy to take hold and be embraced by our field.
In the network marketing industry, product consumers form the foundation, but it is the expansion of distribution networks that drives growth. Reliv's product foundation is stronger than ever and, with distributor-focused business initiatives now taking hold, we are ready to build a thriving network of active entrepreneurs on top of it.
As of December 31, 2014, Reliv had 47,970 distributors — a decrease of 9.6 percent from December 31, 2013 — of which 7,130 are Master Affiliate level and above. The number of Master Affiliates decreased by 5.4 percent compared to the year-ago total. Master Affiliate is the level at which distributors are eligible to earn generation royalties.
Reliv had cash and cash equivalents of $5.0 million as of December 31, 2014, a decrease of $1.7 million from the balance as of December 31, 2013. Net cash of $392,000 was used in operating activities in 2014 compared to net cash of $2.5 million provided by operations in 2013.
About Reliv International, Inc.
Reliv International, based in Chesterfield, MO, produces nutritional supplements that promote essential nutrition, weight loss, athletic performance, digestive health, women's health, anti-aging and healthy energy. Reliv is the exclusive provider of LunaRich products, which optimize levels of lunasin, the peptide behind many of soy's health benefits. The company sells its products through an international network marketing system of independent distributors in 15 countries. Learn more about Reliv at www.reliv.com.