Talk Fusion To Release Second Issue Of Lifestyles Magazine
March 19, 2015
By Nicole Dunkley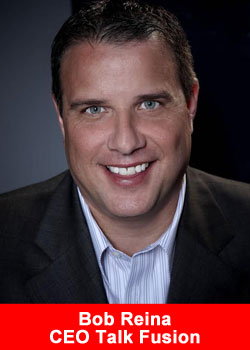 With new articles and insight, Lifestyles Magazine issue #2—a lavish publication for Talk Fusion Associates and their prospects—has gone to print and will soon be released in multiple languages.
Written and designed to help Associates achieve financial freedom and share it with their teammates, Lifestyles Magazine is an exceptional, high-gloss introduction for prospects interested in the opportunity. "We give you an exclusive insider view of everything Talk Fusion has to offer," said Founder & CEO Bob Reina. "We show you how this is unmistakably the chance of a lifetime."
The first issue, released on September 2014, met with overwhelming response from Associates; multiple reprint orders were necessary just to keep the issue in stock at the Talk Fusion Mall online.
While the focus is on living the "Dream Lifestyle," issue #2 gives Associates and newcomers alike a comprehensive look at the actual direct selling experience, from industry statistics to all-important corporate events, life-changing attitudes, and touching personal stories from successful Talk Fusion Leaders – plus an insightful feature on the winning mindset of Bob Reina.
"Anything great that has ever happened has been powered by The Dream," Bob said.
The success stories highlight how the Talk Fusion opportunity is truly an international experience that changes lives in many different cultures and countries. Several of them tug at the heartstrings.
"All of them will show how 'average' people, with little to no training, were able to turn their lives around for the better… and change the lives of their friends, families, and even the people in their communities," Bob commented.
Lifestyles Magazine also offers industry information and valuable insight from leading publications like Direct Selling News and The Wall Street Journal. According to the WSJ, "There has never been a better time to join the (direct selling) industry that will define the future of successful global business."
Bob agrees. "Unlike other industries, direct selling offers you the chance to develop intellectually, emotionally and financially while you contribute in a positive way to the lives of others."
To bring the issue to life, Talk Fusion has partnered with Ferrari, Lamborghini, Norwegian Cruise Lines and other prestigious companies that fit flawlessly into the luxury mindset; together, they make Lifestyles Magazine a major publication for promoting the dreams of a luxurious lifestyle.
Issue #2 of Lifestyles Magazine will be available for purchase at TalkFusionMall.com.
ABOUT TALK FUSION
A trend-setting industry leader, Talk Fusion connects people around the world through cutting-edge video technology for social and business communication. Talk Fusion's innovative video products are marketed person-to-person by independent Associates in more than 140 countries, empowering them to earn the financial freedom to live their dreams.
Founded in 2007 by CEO Bob Reina, Talk Fusion introduced the world's first Instant Pay Compensation Plan. Talk Fusion adheres to the highest ethical business practices and is a member of the prestigious Direct Selling Association (DSA). Reina firmly believes that "with great success comes greater responsibility."
Talk Fusion fosters a strong commitment to giving back to friends, family, communities, and animal charities across the world to produce a positive global change. Learn more at www.TalkFusion.com and "Like" Talk Fusion at www.facebook.com/TalkFusion.
Income Disclaimer:
Any earnings portrayed in any Talk Fusion marketing materials are not necessarily representative of the income, if any, that a Talk Fusion Associate can or will earn through his or her participation in the Talk Fusion Instant Pay Compensation Plan. All references to income, implied or stated, throughout the Talk Fusion Instant Pay Compensation Plan are for illustrative purposes only. These figures should not be considered as guarantees or projections of your actual earnings or profits. Talk Fusion does NOT guarantee any level of income or earnings to any Associate; any representation or guarantee of earnings would be misleading. The purchase of a Talk Fusion Product Package is completely optional and is not required for an Associate to participate in the Talk Fusion Instant Pay Compensation Plan.