Arbonne Launches Sports Nutrition Line
April 30, 2015
By Team Business For Home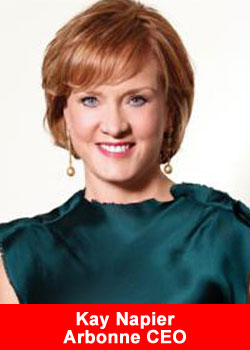 Arbonne International, LLC has launched its first sports nutrition line called PhytoSport™. In a statement the company explains that the Arbonne PhytoSport collection is designed to deliver a competitive edge to athletes and amateur activity enthusiasts alike.
Arbonne's three-step PhytoSport system includes three key products to help prepare for physical exertion (Prepare & Endure), then replace electrolytes (Complete Hydration) and recover (After Workout). PhytoSport products are built to help achieve peak performance in sports and casual exercise.
"Every aspect of our lives is physical, to some degree," says Michael D'Arminio, Arbonne Sr. VP & Chief Creative Officer. "When you think about supporting your active lifestyle – from a brief morning jog to an intensive weekend workout – your body needs nutrition for fuel, hydration and recovery. That is why we developed PhytoSport, Arbonne's first sports nutrition line, so you can train with the ultimate workout partner, anytime and anywhere, and achieve peak performance," says D'Arminio.
All three PhytoSport products contain the proprietary Arbonne PhytoSport Blend of botanicals to support every workout, every time. The blend consists of: Cayenne to support circulation; ginseng to support physical capacity and performance; and turmeric to support joints and delivers antioxidant protection.
Arbonne PhytoSport products are vegan and formulated without gluten. None of the PhytoSport products contain ingredients typically found in competitive lines, which some may be sensitive to, such as whey, caffeine and soy.
About Arbonne International
Founded in Switzerland in 1975, Arbonne International, LLC, creates personal care and wellness products that are crafted with premium botanical ingredients and innovative scientific discovery. Arbonne. Pure, Safe, Beneficial. Arbonne's personal care and nutrition formulas are vegan certified and adhere to a strict Purity and Safety Ingredient Policy. Arbonne products are available at arbonne.com or through an extensive network of Arbonne Independent Consultants in the United States, Canada, Australia, Poland and the United Kingdom. Arbonne is a privately held company and is headquartered in Irvine, Calif. For more information, including ingredient information, please visit www.arbonne.com. Arbonne® and PhytoSport™ are registered (or pending) trademarks of Arbonne International, LLC.