ForeverGreen Grows Middle Eastern Market
April 13, 2015
By Nicole Dunkley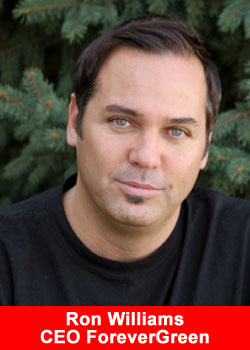 ForeverGreen Worldwide Corporation (OTCBB: FVRG), a leading direct marketing company and provider of health-centered products, announced today its Vice President of Sales, Joe Jensen, returned from a trip to the emerging markets in the Middle East establishing rapid growth in the region.
Jensen spent several days traveling the area to meet with industry leaders, local prospects, warehouse personnel, doctors and several others to oversee operations.
He was able to establish local and regional shipping in the UAE, Jordan, Saudi Arabia and Kuwait. In Israel and Turkey, Jensen set up local shipping and conducted product and leadership training.
In Dubai, Jensen met with a local Sheik whose warehouse will handle shipping for the company in the regions outside of Turkey, Israel and Lebanon. Using a local Sheik is mandatory to establish a business on the ground in Dubai and provides instant credibility and stability for future growth.
Jensen also met with doctors including plastic surgeons and dermatologists, who will market products to clients. A new team is being launched in Istanbul that is formerly the country's all-time leading revenue generating team for the industry.
They were with a leading network marketing company for over a decade and had a $2 MM/month business in Turkey.
We expect to see immediate growth in Dubai, Jordan, Lebanon, Israel and Turkey. We are already seeing new rank advancements in Israel as a result of the swell of support from the events there. We've also already seen growth from the Lebanese team and expect them to ramp up regionally.
We are exceptionally happy with the new leaders and prospective new leaders from these areas who will provide industry experience and the shared professionalism and enthusiasm for the company that ForeverGreen holds, mentioned Vice President, Joe Jensen, of his trip.
About ForeverGreen Worldwide
ForeverGreen Worldwide Corporation develops, manufactures and distributes an expansive line of all natural whole foods and products to North America, Australia, Europe, Asia, Africa and South America, including their new global offerings, PowerStrips, SolarStrips and BeautyStrips. They also offer Azul and FrequenSea, whole-food beverages with industry exclusive marine phytoplankton, the Versativa line of hemp-based whole-food products, immune support and weight management products, Pulse-8 powdered L-arginine formula, TRUessence Essential Oils and Apothecary, 24Karat Chocolate and an entire catalog of meals, snacks, household cleaners and personal care products.