ForeverGreen To Be Honored At Awards Gala
April 29, 2015
By Nicole Dunkley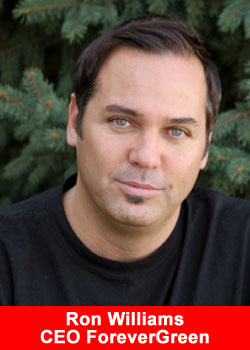 ForeverGreen Worldwide Corporation (OTCBB: FVRG), a leading direct marketing company and provider of health-centered products, announced it will be honored at an exclusive gala awards banquet, Saturday, May 9th at 6:30pm for Best of State in Utah for Business Services.
ForeverGreen received its Best of State award for Product Distribution. The judges use three basic criteria, each has a different weight. The Best of State judging process involves a 100-point system. The 100 points are allotted in the three following areas:
50 points are possible regarding the overall excellence, superiority and quality of a nominee's products, services or performance.

30 points are possible regarding the creativity which nominees display to differentiate themselves from their competition.

20 points are possible regarding the nominee's accomplishments to improve the quality of life in their community and state, and their efforts to make the world a better place.
The company is in contention for the overall Best of the Best Statue awarded that evening. The evening will be taped for broadcast.
We are overjoyed to be given an award that so strongly relates to our company mission and culture. We strive to provide excellent services and products and better the community one person at a time, so we are honored to be appreciated for that. We will continue to work diligently to enhance member and customer experience, advance product development and exemplify the ForeverGreen mission and vision, said C.E.O. and Founder Ron Williams.
About ForeverGreen Worldwide
ForeverGreen Worldwide Corporation develops, manufactures and distributes an expansive line of all natural whole foods and products to North America, Australia, Europe, Asia, Africa and South America, including their new global offerings, PowerStrips, SolarStrips and BeautyStrips. They also offer Azul and FrequenSea(TM), whole-food beverages with industry exclusive marine phytoplankton, the Versativa line of hemp-based whole-food products, immune support and weight management products, Pulse-8 powdered L-arginine formula, TRUessence(TM) Essential Oils and Apothecary, 24Karat Chocolate(R) and an entire catalog of meals, snacks, household cleaners and personal care products.